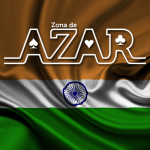 India.- December 26 2019 www.zonadeazar.com We are pleased to announce the launch of our updated website! We look forward to the people from the industry to visit us and explore what we have to offer in terms of platforms, games, solutions and services. We are also looking forward to partnerships and expand our operations worldwide. The all new revamped website promises to provide more bang for the buck and it will be worth your time and effort!

After the well-researched initiative to launch our new website that can meet the expectations of wide geographical, cultural and business diversity needs, our primary goal during the redesign process was to create a more valuable, user-centric and responsive resource across all platforms and devices. Specifically, we wanted to focus on making it easier for our users to learn and locate valuable information about our technical solutions for their particular application or industry not only at their desk but also on their mobile devices.
Mr. Sujit Lahiry, Executive Director at Skilrock Technologies Pvt. Ltd, commented:
"Skilrock has rapidly expanded into new geographies, game types and solutions during the past couple of years and it became evident that we have to completely change our website. Here we go with a new website that should meet the expectations from wide cross sections of the people from the industry and from across the regions.
It is a fresh and nice feeling for everyone at Skilrock, similar to moving to a new house or a new city. Our expectations to strike a chord with the visitors are high as things are simple and neatly arranged for everyone to identify what they are looking for. I am expecting people to not only visit us one time but come back to learn about Skilrock's new offerings in future."
We have also provided our visitors several information collaterals to give them a complete understanding of our innovative solutions so they can make an informed choice.
The new website also provides up to date information on our events, trade shows, seminars, company announcements and of course links to our social media pages!
We hope you enjoy our new look and shall be obliged to get any feedback!
About Skilrock Technologies
Skilrock Technologies is a leading technology solution provider for the lottery, gaming and payment industry with its R&D centres located at global IT hubs. It is the technology arm of $2.4 billion Sugal & Damani Group, who are leaders of Indian lottery & gaming operations. The complete Omni-Channel Gaming Platform of Skilrock serves Retail, iGaming & Self Service Channels with equal ease and at the same time supports a wide variety of games like Lotto, Keno, Bingo, Instant, Sports, Poker, Rummy, Casino and Slots. More than 200,000 retail touch points and over 5 million iGaming players across 25+ jurisdictions have been serviced by Skilrock.
Editó: @_fonta   www.zonadeazar.com