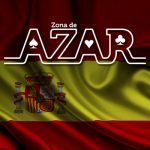 Spain.- november 9th 2018 www.zonadeazar.com The real game in the country in 2018 was 9,870.3 million euros.
The Business Council of the Game (Cejuego) informed through a statement that the real game in Spain in 2018 was 9,870.3 million euros, equivalent to 20% lower than in the years before the crisis.
Thanks to the data provided in the latest edition of the "Game Yearbook in Spain" it is demonstrated how the sector has not yet recovered the levels of income prior to the economic crisis suffered in Spain since 2007.
Alejandro Landaluce, CEO of Cejuego reported that "the evolution of the game in recent years shows that, the levels of income prior to the crisis have not yet been reached. What has changed is the composition of the offer with the entry of sports betting and online gaming. The online game, an activity legalized and regulated since 2011 by Law 13/2011, has obtained revenues of 724.4 million euros, which represents only 7.3% of the total turnover generated by the game in Spain "
Key points
In 2018 the game contributed to the State as a whole with 1,341 million euros as taxes and special fees on the game.
The gaming sector accounts for more than 85,000 direct jobs.
The employer also recalls that Spain leads with Norway the ranking of the countries of Europe with the least number of problem players, as indicated by the latest study on behavioral addictions of the Spanish Observatory of Drugs and Addictions: "The data are good, but we want to continue improving "said the CEO of Cejuego, Alejandro Landaluce.
Likewise, it once again reaches out to the administration to "regulate the distances between lounges and bookmakers, and also between them and schools where there are children"
It has also requested a regulation of the publicity and promotion of the state-level game in terms of quantity, messages and schedules.
Cejuego insists that there is no problem of access of minors to gaming venues in Spain, as the "Operation Arcade" has shown, and will continue to work for zero tolerance.
Edited by: @MaiaDigital www.zonadeazar.com