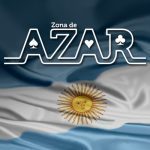 Argentina.- November 20th 2019 www.zonadeazar.com Wednesday 20th of November marks the start of SAGSE 2019, the 27th edition of the Latin American Expo and one of the biggest in the world.
A hugely important event for Argentina and the surrounding areas, this year's event is especially pivotal as it seems a new age of casino gaming is on the horizon for the region.
We'll be there for the full three days of the event, ready to sit, chat and let you know exactly what we as a company can bring to you in the LatAm region.
Just what do we bring? Aside from a portfolio of over 150 award-winning games that have led us to become one of the leading slot suppliers in the industry, we also have a whole suite of supporting features to enhance a players' gaming experience including leaderboards and mystery prizes. These features are all augmented by our Game Management Toolkit, customisable and configurable features putting complete control at your fingertips.
As a result of our commitment to being the strongest supplier in regulated markets, we strive to make this library of games and features as widely compliant throughout the regions we operate in as possible so, no matter where our clients go, we're right there alongside them.
It's not only slot games that we have on offer too. Tomorrow we will be releasing four amazing bingo games into the LatAm market. Working with leading bingo producer RCT, we have updated four of their original hit games Flex Bingo, Hot Bingo, Park Bingo and Super Bola Bingo for release into the market, which players are guaranteed to enjoy.
We also pride ourselves on being able to provide our customers with everything they need to make their business a success, and that includes the right tools to make the most of their content. Our server-based gaming solution OMNY allows operators to offer a seamless gaming experience to players, allowing them to enjoy a single gaming session from multiple devices and locations, with no difference in quality.
But, it's not just the tools that are important; it's also the people behind them. We want to give you all the support you need to be a success, and that's why we have the most dedicated and experienced people working on our products and giving 24-hour support, plus a dedicated LatAm based in the region, rather than a remote team on another continent.
Want to find out more about Play'n GO and what we can do for you? Visit us a SAGSE, stand 207 from the 20th-22nd of November, and let's talk about the future. Emails sales@playngo.com to book an appointment.
Edited by: @MaiaDigital www.zonadeazar.com