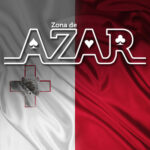 Malta.- July 17, 2023 www.zonadeazar.com Evolution has announced the launch of its Lightning Dice online live casino game in the United States. The game is now streaming live to players in New Jersey from Evolution's live casino studio in Atlantic City.
Lightning Dice is an entertaining dice game with random 'Lightning' strike multipliers of up to 1000x and is part of Evolution's Lightning family, which launched in 2018.

Jeff Millar, Chief Commercial Officer, North America at Evolution said: "We're really excited to be expanding our Lightning family of games in North America with the launch of Lightning Dice in New Jersey. The Lightning family of games has achieved immense success across the Evolution network, as has Lightning Roulette since it launched in New Jersey in 2022. Lightning Dice adds even more choice and fun for both players and operators in the state and has the broadest possible appeal for all player types."
In Lightning Dice, three standard dice are dropped into a transparent 'Lightning Tower' by the game presenter. Camera close-ups then follow the dice as they tumble down through the maze-like sections of the tower. Players simply bet on what the total of the three dice will be when they come to rest at the tower's base. As in all Evolution's Lightning games, random lightning strikes can multiply any player's potential winnings.
Edited by: @Pererarte  www.zonadeazar.com