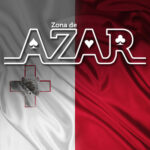 Malta.- July 22, 2022 www.zonadeazar.com Mobile-first games developer OneTouch has released Genie's Secret, a captivating video slot which offers a fascinating gambling experience.
The 5×4 title features a pleasant Arabic-themed design, coupled with a dusky candle-lit background that invites players to the centre of the screen where the thrilling action takes place.
Madis Raus, Head of OneTouch, said: "We're excited to announce the release of Genie's Secret, a brilliant new slot which enhances our eclectic product portfolio.

"The new release includes a fantastic special wild feature, which gives players a surprise and offers them something different to enhance their playing experience."
Edited by:  @_fonta  www.zonadeazar.com