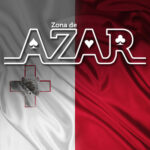 Malta.- 3th August 2023 www.zonadeazar.com So you want to launch your sportsbook but don't know where to start? Then check out our handy guide of top tips for a winning sportsbook formula in 2023.
Why Sports?
WeAreGame recently explored the Six Reasons Why 2023 is the Best Year to Launch Your iGaming Business. Now let's take a closer look at sportsbooks.
Taking part, watching, and betting on sports has always been popular. Sports betting is a flexible option for wide-ranging customer potential. Multiple emerging markets, such as Brazil, are actively encouraging the growth of sports betting.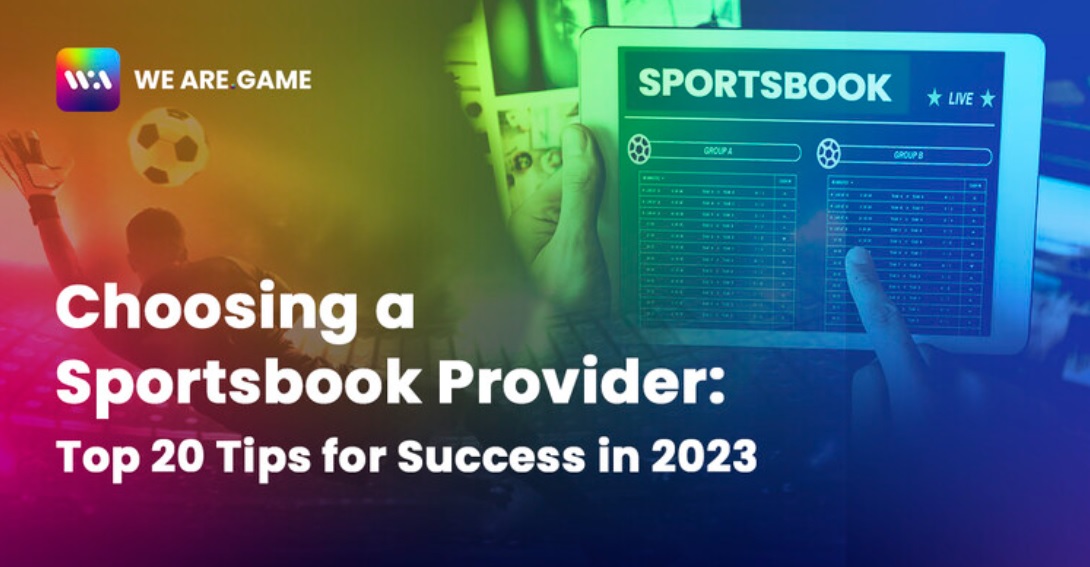 What You Need to Know About Sportsbooks
You'll need to find finance and a suitable provider to get you off the ground. Be studious and research extensively before deciding where to hand over your hard-earned cash.
Top 20 Sportsbook Provider Tips
1. Company History & Team Players
Research the company well. How long have they been in business? What is their iGaming experience? What do they know about gambling on a broader scale? Establish the entire picture.
2. What's the Data?
Use any data available on the company. How successful is the company AND the platforms they have created? You want to run a business, after all.
3. Reliability
Don't just look at the numbers; look at the words. Have they ever been nominated or won any awards? Search review websites, visit social media pages, and carefully examine the comments.
4. Security & Safety
Security and safety are among the most critical aspects of any iGaming or gambling business. It is crucial to get this right. Failing to check could have devastating results in the future for you and your business.
5. Customer Support
You need a company with outstanding customer support for its clients and your players, from those who speak the language. Players expect customer service availability 24/7 in multiple formats. Test the company's customer service by acting as a player.
6. Legal & Compliance Support
Another crucial aspect to look for is a reputable company with a highly trained legal and compliance team. It is essential. Reputable companies will have fully qualified and experienced teams.
7. Bespoke UX/UI Design & Tech Support
Your new platform must look appealing, be fully scalable with flexible options, be easy to use, and be compatible with multiple devices. You'll need a provider with a talented team to develop front-end and back-end designs with excellent uptime.
8. Payments & Withdrawals
You need to establish popular, safe payment and withdrawal options. Players look for high security, low fees, fast transactions, and a choice of payment options. To get the best out of your business, widen the options available, debit and credit cards, bank transfers, e-wallets, and cryptocurrency.
9. Managed Services
Use the services of an experienced team with solid iGaming know-how. Providers usually offer managed services that will understand the platform best. Some providers can train your in-house team, which is helpful if you add a new sportsbook vertical onto an already-established platform.
10. Dedicated Account Manager
Not every provider offers this, but it is something that every client needs. Having your dedicated account manager to hand cuts out the middleman and saves inordinate amounts of time chasing things up.
11. Market Knowledge
iGaming differs from country to country. Carefully consider your chosen market(s). If you opt for an emerging market like Brazil, ensure your provider can work with the language and knows the local preferred payment and withdrawal options, culture, lifestyles, and passions. Do they provide customer service options for players in their language? One size does not fit all.
12. Sports on Offer
Tailor your platform to the needs and tastes of your target audience. Your provider must know which sports are popular and where. Some platforms focus on a handful of the most popular sports, while others provide a more comprehensive range. Any reputable provider should know what will work for your market.
13. Sports Promotions
Sports know-how is of the utmost importance. Detailed knowledge is essential. Your provider must understand the odds and bet types, offers, and promotions allowed and what works for each sport and demographic in your chosen locale.
14. Marketing, CRM, Acquisition, Engagement, & Retention
Successful marketing and CRM teams work together to boost acquisition, engagement, and retention. They need a good understanding of the market and sports you've chosen. They must create engaging player journeys across SMS, email, and more, offering promos, tournaments, welcome offers, and bonuses. A successful team will run tests to see what works best for your customers and adjust their plans accordingly.
15. Extra Features & Events
Spice up your platform by opting for a provider that offers extra features. Choose from pre-match and live events, real-time updates, live streaming, betting tips, blogs, seasonal tournaments, competitions, loyalty schemes, or merchandise. Find out from your provider what they have available and how it can work for you.
16. Virtual Sports
Virtual sports are available for numerous sports. If you can bet on a sport in real life, you can probably bet on a virtual version. Virtual sports are great for fans whose favourite sport is short-lived, such as NFL. If virtual sports seem appealing, it's worth talking to your provider about their options.
17. eSports
eSports bring in a high volume of money and customers. Our eSports Epic Rise to Success blog looked at esports' vast potential. Adding eSports to your repertoire will attract gamers who may like sports. They work well alongside platforms that support cryptocurrency. Although optional, it is a viable option for added appeal.
18. Fantasy Sports
Fantasy sports boost engagement and retention with broad appeal. Fantasy has many big selling points: enjoyable, great for the brain, and social. Players return to check scores, increasing retention and possibly placing a bet. Learn more about the benefits of fantasy in our article Expand Your iGaming Business Profit, Popularity & Potential with Fantasy.
19. Casino, Lottery, & More.
The other big name in iGaming is casino. Joint sportsbook and casino options have heaps of potential. Casinos offer exciting video and retro slots, crash games, and jackpot slots on various themes, including sports.
What sort of casino would be without a live casino? Live casino table games and live game shows are fun and stream directly to your players. It's like sitting at a favourite brick-and-mortar casino while still relaxing at home.
Lottery drives retention and engagement. Simple to play, with low starting costs and ample prize options. You can learn more about lotteries in our two blogs, How to Create a Winning Lottery Brand and How to Grow Your Casino or Sportsbook With Lottery.
Aside from the lottery, there are other options, like scratch cards, instant win games, and, where available, Free-to-Play games (F2P).
20. AI, VR, AR, & Fintech
Artificial intelligence (AI) already plays a part in many online platforms in various guises, like customer service bots. Virtual reality (VR) and augmented reality (AR) are also readily available for many casino and live casino games.
Similarly, with Fintech (financial technology), although many platforms currently don't rely solely on cryptocurrency, things are quickly taking off, so keep your options open.
What's Left to Consider?
Stand out from the crowd. You need a knowledgeable, skilled, experienced provider with solid market knowledge and digital talent, who is safe, secure, professional, and knows how to create an eye-catching, winning sportsbook.
Don't forget; you'll also need to secure a licence for your chosen market. Overall, the future is bright for burgeoning iGaming sportsbook businesses as long as you research and choose the right provider.
Lift Off with WeAreGame
WeAreGame offers a full spectrum of bespoke iGaming solutions, products, and services. WeAreGame specialises in emerging markets like Brazil and has powered multiple platforms and sportsbooks globally.
If you want to get into iGaming using our WeAre Platform and turnkey solution, or expand your current brand with our products, get in touch at: hello@weare.game
Edited by: @MaiaDigital www.zonadeazar.com