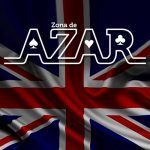 U.K.- November 07, 2022 www.zonadeazar.com Shape Games has been developing websites and landing pages that have been viewed by thousands of sports bettors for many years.
Morton Tonnesen, the CCO of Shape Games, explains how his company has been working with the sports betting platform provider Kambi on specific projects, but the time has come for the two companies to join together.
The recent acquisition of Shape by Kambi will benefit the company by providing its customers with state-of-the art player-facing technology. He spoke with GGB Publisher Roger Gros at G2E in Las Vegas in October.
Edito:  @_fonta  www.zonadeazar.com