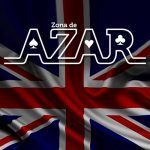 UK.- November 19th 2019 www.zonadeazar.com The bi-annual Innovation Awards event is back by popular demand and for the first time will be showcased at the 2020 EL/WLA Marketing Seminar from 5 to 7 February in London. The EL 2020 Innovation Awards are open to all EL members who are invited to submit their Innovation Success Stories for the chance to win the 2020 Lottery Innovation title! The deadline for submissions is 29th November 2019.
For EL lottery members only, the awards are a key initiative led by the EL Innovation Working Group (ELIG), which was set up to inspire, connect and engage the EL community in innovation.
All EL Lottery members are invited to submit up to 4 examples of great innovation achieved within their lottery. The top three winners will attend the EL/WLA Marketing Seminar in February 2020 for free, where they will have the unique opportunity to gain global exposure by presenting their innovation case study to an audience of lottery professionals from across the world. What's more, the top prize winner will also get to attend EL's Innovation Showcase Day in late 2020 for free!
All lotteries that enter the awards with a least one submission will be presented with a full Innovation Awards Portfolio containing interesting information on the submitted cases from all EL entrants (within legal limits); a fantastic source of innovation inspiration and learning materials for you and your lottery.
How do I submit my Innovation Case Study?
Visit the Innovation Awards website innovationaward.submit.to and follow the simple steps to upload your submission. All Innovations must be submitted by Friday 29th November 2019 for your chance to be considered for an award.
The entry fee is €500 for your first submission and €250 for each submission thereafter.
What are the Innovation Requirements?
Innovation submissions are not limited to particular area of a lottery's operations. Whether the innovation example that you want to showcase is a new product, an improved customer journey or even an improved process, all are worth celebrating if success has been achieved in a new and innovative way.
Any other conditions for entering the awards?
You must be a lottery member of EL and your innovation must have been implemented between 2017 and 2020.
Any other questions?
We're here to help so don't hesitate to contact our awards committee via e-mail at info@european-lotteries.org if you have any questions.
Edited by: @MaiaDigital www.zonadeazar.com