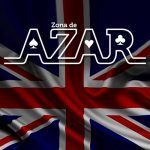 UK.- January 24th 2023 www.zonadeazar.com African markets differ in many ways to more established European regions, what specific challenges do you see for suppliers looking to enter regulated countries in the continent?
The two greatest challenges in rolling out effectively in this continent are having the correct technology for the job and establishing trust with end users. The idea that a customer can deposit and withdraw their money without being swindled is a far more effective selling point than the kinds of bonuses and free bet promotions that we see working so well in other parts of the world. Part of that journey to building trust comes from the simplicity of the onboarding journey, so a slick, easy-to-use front end becomes vital to success.
At the same time, operators need to be aware that data comes at a premium in many parts of Africa, so lite offerings are often the way forward. Sportingtech has developed several such solutions to great effect in a number of African markets. This will become less of an issue as the region's technological infrastructure becomes more robust but, for the time being, a thoroughly localised approach is necessary.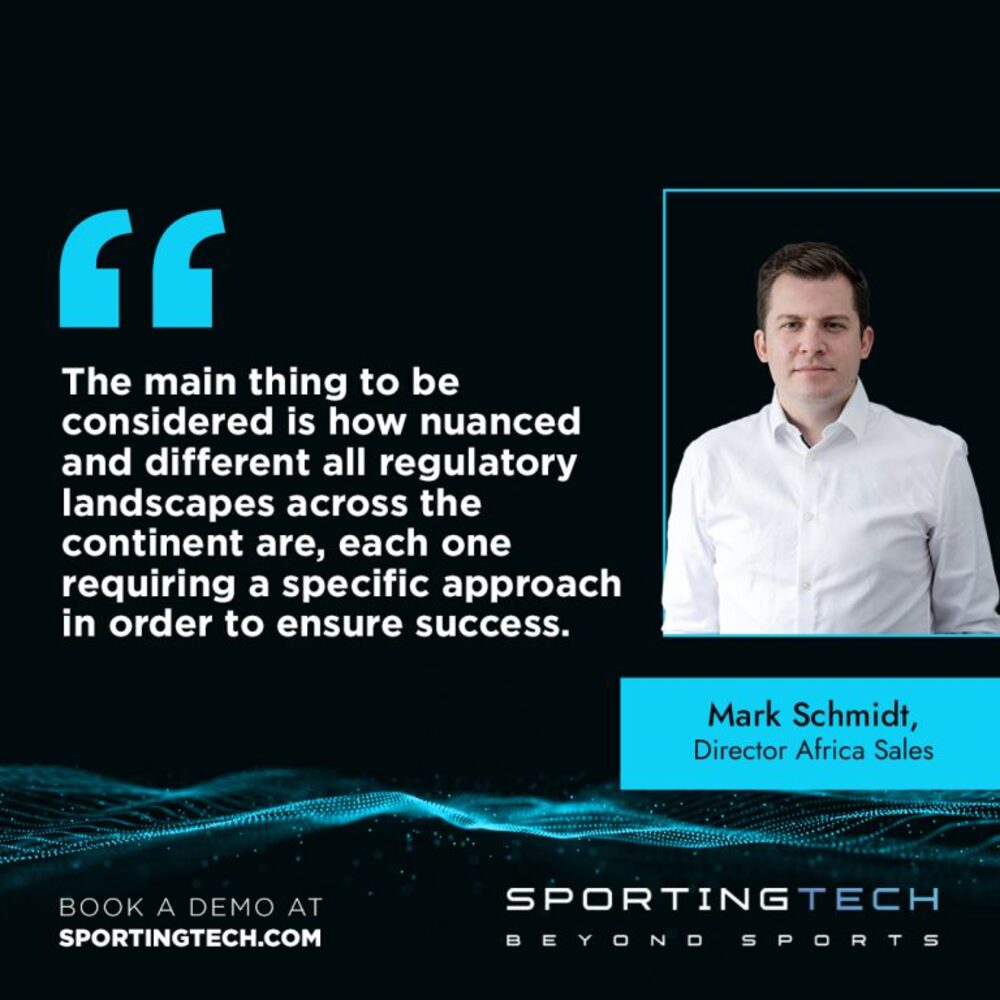 In order to be successful, what are the main things to be considered in terms of compliance and other local market conditions, including player preferences?
The main thing to be considered is how nuanced and different all regulatory landscapes across the continent are, each one requiring a specific approach in order to ensure success. Legislation is moving in the right direction in a number of jurisdictions with some pre-regulated markets' taking a tolerant view towards the sector owing to its highly lucrative nature.
However, even though many countries in the region are becoming steadily more hospitable to the sector, each of their regulatory statuses are constantly shifting and have their own native regulatory peculiarities with regard to compliance. To take advantage of the region's significant potential, operators need to be on the lookout for a partner that understands the processes in each market and can help them navigate these choppy waters.
Sports betting is still the main vertical in the continent. Is there an appetite for casino or non-traditional content?
Sports betting is still the most popular product in Africa, however we have seen casino gain a significant degree of new ground. There are a lot more engagement features available to entertain users, such as jackpots and leader boards. South Africa, in particular, has seen incredible growth in terms of online casino, while the rest of the continent is still largely catching up. That being said, we have seen low data consumption and crash games become very popular outside of South Africa, which will lay the groundwork nicely for further offerings as the online infrastructure across various countries grows stronger.
Effective cross-sell strategies during the World Cup clearly illustrated that the synergy between sportsbook and casino is not to be taken lightly and this is a dynamic we expect to see grow throughout African markets.
How do you expect the African markets will evolve and how big can the region become?
The industry has been cultivating offerings in the African market for some time, and it seems it is finally ready to bear fruit in a meaningful way. To be able to capitalise, however, prospective operators need to be able to wield the effective trio of trust, technological competence and regulatory compliance.
To help operators navigate these elements and avail of the resulting opportunities, Sportingtech takes a consultative approach to any new client, in any new country. Clients play an active role in designing their tailored solution and, and their needs are adapted to. With a strong executive and product team at the helm, Sportingtech has achieved an edge of competitors in the region in terms of knowledge. With this region promising exponential growth, operators would do well to invest in such a partner.
Edited by: @MaiaDigital www.zonadeazar.com