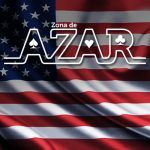 USA.- July 3th 2023 www.zonadeazar.com Statistics are interesting but sometimes hard to find. We've read hundreds of research papers and searched the Internet for data about gambling addiction to compile the following gambling addiction stats. Some data surprised us, and some came as a shock!
We're also proud to present the first survey we've made about gambling behavior among our users on QuitGamble.com: 700 responses by people with gambling problems is the most extensive survey we've seen. In total, the statistics below are compiled from over 150 sources.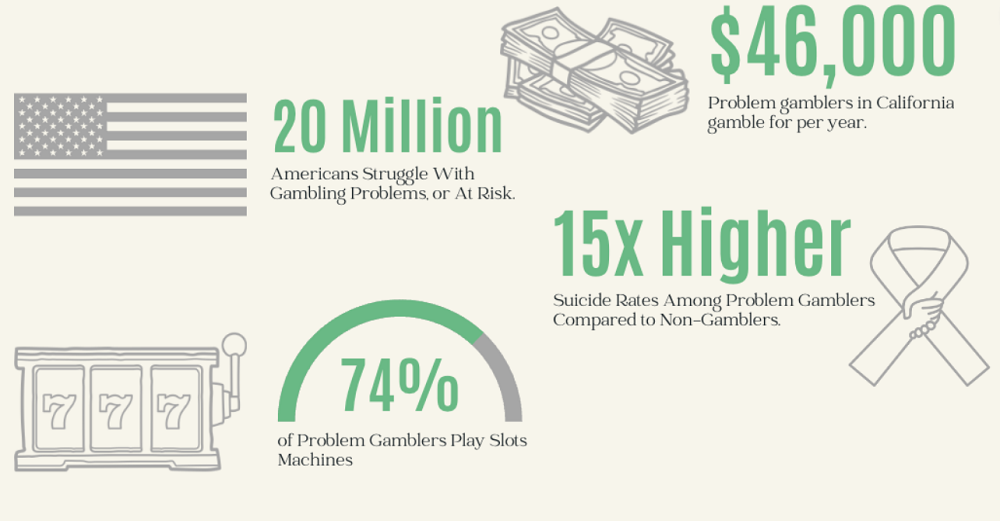 Latvia has the biggest gambling problems in the World.
Up to 20 million American have gambling problems or are at risk.
Oklahoma has the highest rate of gambling addiction of all US states, with 6.2% of their population.
The social cost for a gambling addict (PGSI 8+) is over $30,000/year.
The prevalence of gambling addiction in men is 1.5-2x more common than among women.
50.2% of all slot machine players have gambling problems.
In 2022, the US players gambled for $250B, or $764/capita.
Slots machines are the most addictive. 74% of problem gamblers play slots.
77% of gambling addicts play online.
The average caller of the California gambling hotline spent $46000 annually on gambling.
3% of American problem gamblers have more than $300,000 in gambling debts.
Suicide rates among problem gamblers are 15x higher than the general population.
60% of problem gamblers smoke, and 26% are alcoholics.
Global Gambling Addiction Statistics
Gambling is a global problem. Worldwide, 1.2 – 6.0% are addicted to gambling. But what country has the highest rate of gambling addiction? Which country has the most gambling addicts in the world? And what percent of the US population is addicted to gambling?
Lativa has the biggest gambling problems in the world. 6.0% of the population in Latvia has problems with gambling.
China has the most gambling addicts in the world. Close to 60 million Chinese are gambling addicts, or 4% of the Chinese population.
In the United States, 1.2-6.2% are addicted to gambling. This means up to 20 million Americans have gambling problems or are at risk.
In Australia, 3.1% have problems with gambling.
1.2 million Canadians, or 3.2% of the population, have gambling problems.
A few other European countries: Austria 1.1, Denmark 3.2%, Finland 3.3%, France 2.9%, Germany 2.3%, Italy 3.0%, Norway 1.4%, Spain 2.2%, Sweden 4%, and the United Kingdom 2.8%.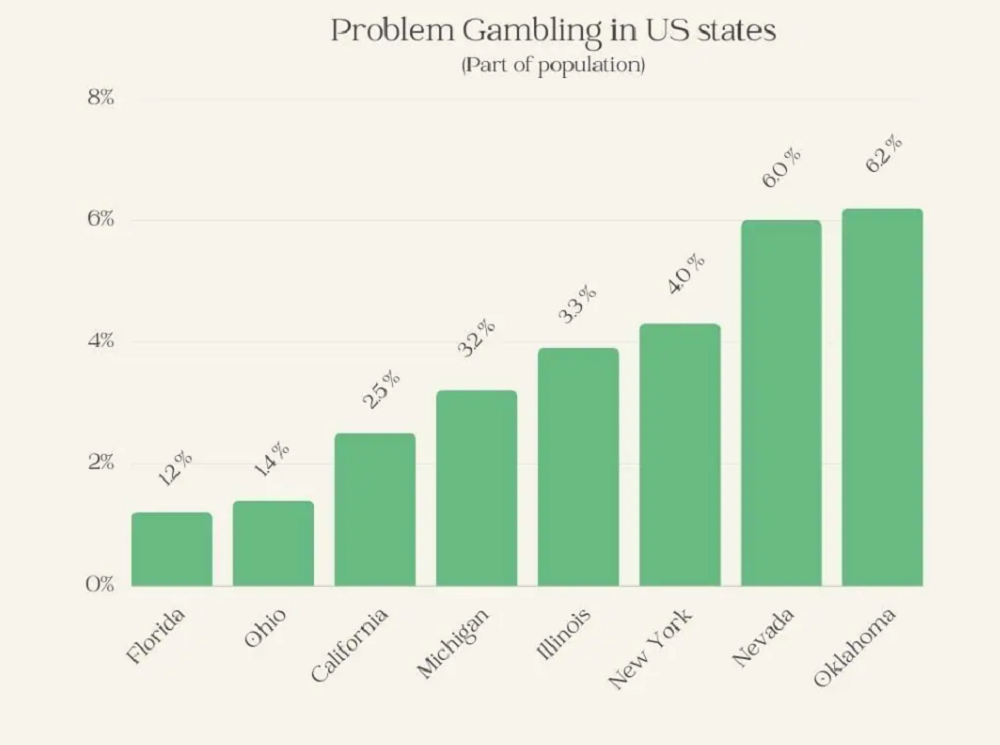 Problem Gambling Stats in ethnic groups
Some studies show differences in gambling addiction rates in different socioeconomic groups. That could explain the differences in problem gambling rates among racial and ethnic groups in the United States. Which ethnic group gambles the most? Which racial group has the highest rates of problem gambling? What are the rates of gambling addiction among different ethnicities?
Among the Spanish-speaking population in Illinois, 7.3% had gambling problems in 2021.
4.8% of Asian Americans are reported to gamble problematically.
3.6% of African Americans struggle to control their gambling.
2.9% of the white American population in Illinois meets the criteria for problem gambling.
Source: Quite Gamble
Edited by: @MaiaDigital www.zonadeazar.com