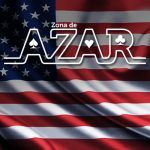 USA.- December 5th 2019 www.zonadeazar.com Scientific Games Corporation announced the Ohio Lottery Commission (the "Lottery" or "Ohio Lottery") has awarded the Company a new four-year contract for its Scientific Games Enhanced Partnership (SGEP) to manage all aspects of its instant "Scratch Off" games. The new partnership expands Scientific Games' services to the Ohio Lottery to include game development, portfolio management, inside sales, advanced logistics for warehousing and distribution, and retailer optimization that includes the deployment of the Company's SCiQ® intelligent instant game eco-system to 300 retailers.
The Ohio Lottery joins more than 20 lotteries around the globe, including four of the Top 5 lotteries in the country based on weekly instant per capita sales performance, who participate in the SGEP program. A longtime provider of the Ohio Lottery's instant games, Scientific Games has managed the Lottery's instant games since 2015, helping grow the Lottery to one of the Top 20 in the world for instant game total sales (La Fleur's Almanac).
"We are proud to continue working with the Ohio Lottery to manage its portfolio of instant games from start to finish through the Scientific Games Enhanced Partnership. Led by business analytics, this new partnership will help grow profits for the state's public education system, which is the real beneficiary of this new contract," said John Schulz, Senior Vice President, Lottery Instant Products for Scientific Games.
Scientific Games will provide an integrated portfolio of unique game content, products and managed services designed to maximize Lottery proceeds, including its latest generation SciTrak Ultra® suite of instant game management tools, which complements the Company's SCiQ intelligent instant game retail ecosystem already proving successful with participating Ohio Lottery retailers. The Lottery will continue to tap Scientific Games' 45 years of insights and analytics for instant games, now with several lottery data scientists specifically assigned to their business.
Under other contracts, the Company currently provides the Ohio Lottery with instant games and related services such as licensed properties and second-chance games played via online/mobile.
Scientific Games launched the world's first secure retail instant game in 1974, the first digital instant game in the U.S. in 2014, and is the leading provider of lottery interactive games, mobile apps, player loyalty programs and other interactive products and services in the U.S. lottery industry. The Company is also the fastest growing lottery systems technology provider in the U.S.
Edited by: @MaiaDigital www.zonadeazar.com