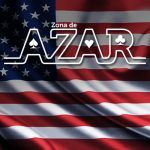 USA.- November 9th 2022 www.zonadeazar.com Following on from the first edition in the series, Onboarding Customers Effectively in Emerging Markets, which focused on Latin America, Veriff and SBC Webinars are back for the 2nd edition entitled 'Achieving conversions and compliance in Africa's gaming markets', taking place on Wednesday, November 23rd at 2PM GMT / 3PM CEST.
Focusing on Africa, the to-be-announced expert panel will discuss and explore the key challenges and opportunities in the continent. With a mixed picture of internet access, smartphone usage and regulatory compliance, a gaming brand needs to tackle these issues in order to onboard a potential user base of millions. With technology and internet speeds improving rapidly year-on-year, and a fertile customer base, brands must utilise innovative technology, and provide a seamless, straightforward and personalised user-experience in order to ensure long-term profitability and risk-mitigation.

REGISTER FOR FREE
Join the panel to discuss:
How gaming businesses can be adaptable to varying market conditions
The changing requirements to achieve global compliance
Why ensuring a distinctive offering helps surpass competitors
Securing profitability in a high-volume, low-margin environment
Addressing and overcoming evolving fraud threats
Can't make the live session? No problem, simply register anyway and you can watch the session on demand, any time you like. The webinar will be available on-demand shortly after the live airing.
Edited by: @MaiaDigital www.zonadeazar.com