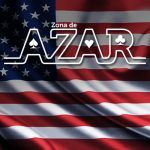 USA.- November 11th 2019 www.zonadeazar.com The cities of Berlin, Claremont, Laconia, Manchester and Somersworth voted to permit the operation of physical sports book retail locations in their communities during city elections on November 5, while voters from Dover and Rochester voted to allow establishments to offer KENO 603, pending approval through the New Hampshire Lottery's application process.
"The New Hampshire Lottery appreciates and respects the voting process in New Hampshire. With five cities voting to allow sports book retail locations, we can continue with the sports betting implementation process, developing a responsible system that engages players and drives revenue for education in New Hampshire," said Charlie McIntyre, Executive Director, New Hampshire Lottery. "Further, as two more cities have voted in favor of KENO 603, we are now able to continue expanding the game, which has demonstrated consistent sales growth since its inception nearly two years ago."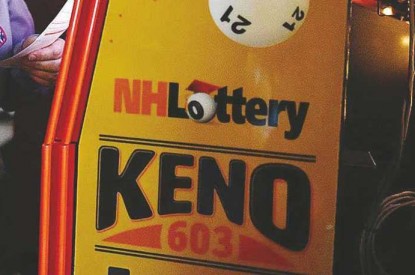 Governor Chris Sununu signed legislation in July authorising the New Hampshire Lottery to conduct sports betting, which will be allowed through as many as 10 physical sports book locations and as many as five online sports books.
"The New Hampshire Lottery has a responsibility to establish a sports betting system that is effective, efficient and well-regulated," Mr. McIntyre continued.
The New Hampshire Lottery expects to have mobile sports betting available across the state by January 2020, with sports book locations up and running by late winter or early spring next year.
The sports betting legislation was written to provide individual communities across the state with the option to put the question to voters as to whether to permit the operation of sports book retail locations within their communities. New Hampshire towns will be able to place the question on their Town Meeting warrants in spring 2020. In addition to the cities voting yesterday, Franklin voters approved their city as a potential location for sports book retail locations during city elections Tuesday, October 1.
The sports betting legislation, which creates a Division of Sports Wagering within the New Hampshire Lottery to oversee sports betting, allows for mobile wagering and prohibits any wagering on New Hampshire college teams or any college games taking place in the Granite State. Players must be 18 or older to make wagers.
Like sports betting, legislators crafted Keno 603 legislation to allow individual municipalities the option of allowing the game by placing it on city election ballots or on the warrants of annual town meetings. Over the past two years, 86 communities have approved Keno 603 and the game is offered at 191 establishments statewide.
The New Hampshire Lottery launched Keno 603 in December 2017 and the game has generated $46.4m in total sales since inception. Keno 603 weekly sales currently average $630,000 this fiscal year. The New Hampshire Lottery projects KENO 603 sales will total $35m for this current fiscal year.
The New Hampshire Lottery anticipates Keno 603 could generate as much as $9m in annual net profits. All revenue generated from KENO 603 sales supports education in New Hampshire.
During each Keno 603 game, players choose from one to 12 numbers, and every five minutes a computer randomly generates and displays 20 winning numbers from 1 to 80 on a television monitor. A player may place a wager from $1 to $25 per game. The more numbers players match, the more they win.
Edited by: @MaiaDigital www.zonadeazar.com