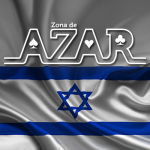 Israel.- 21th March 2023 www.zonadeazar.com Providing exceptional, personalized experiences in real-time can significantly increase conversion rates and customer lifetime value for any iGaming operator.
Here's how to keep players engaged and excited during mega-sporting events such as March Madness.
To an iGaming operator's possible question, "How can I get players hyped and engaged more than ever for the mega-sporting event that is March Madness?" Better yet, how do you do all that while standing out from your competitors?
The answer is simple: real-time recommendations and personalization campaigns.
These advanced features and capabilities allow brands to deliver personalized, dynamic campaigns in real-time to every player in your database.
Get ready for March Madness!
March Madness, the annual college basketball tournament held in the United States every March, featuring 68 teams from various colleges and universities, is one of the most exciting times of the year for millions of basketball fans.
The tournament's intensity and unpredictability make it so thrilling to follow and watch. For iGaming operators, it's also a time of year that presents significant earning opportunities if only played right.
iGaming operators could leave money on the table without leveraging real-time data and personalized campaigns during March Madness. The goal should be to keep players engaged throughout the event, and that's where real-time data and personalized campaigns can make a huge difference.
Deliver real-time, personalized campaign recommendations.
Using real-time data and player analytics, iGaming operators can deliver personalized recommendations to increase the likelihood that players will continue to bet throughout a game, match, or tournament.
These real-time alerts can be sent to players on multiple channels, from email and SMS to push notifications and in-apps. They're incredibly effective in keeping players engaged and excited about games taking place.
For example, you can send players in-play bet recommendations updated in real-time for a football event. The image below presents onsite recommendations for matches in progress – or "in-play." Operators can recommend the best selections or markets for players to place bets based on personalized data, such as previous game preferences, betting behavior, and more.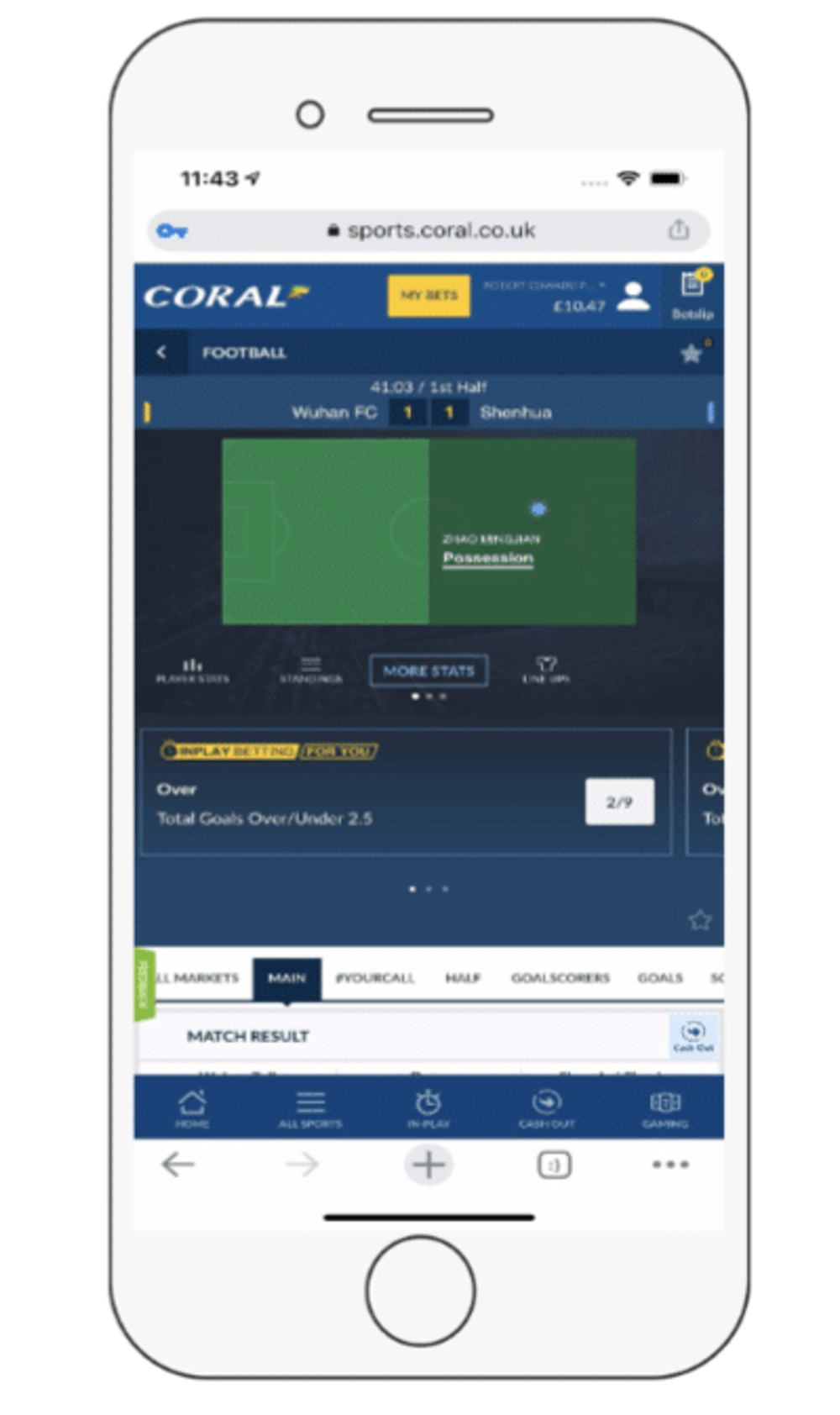 What personalized campaigns can you run in real-time?
In any relationship, it's nice to be listened to and understood. It increases the odds of a successful partnership. Operators can do just that by showing their players that they know them and care about their needs and experience by delivering personalized campaigns based on real-time data.
Let's say the bet spread for a Michigan game is +6, and at halftime, Michigan is losing. Operators can send a personalized SMS or email to any player who bet on Michigan, letting them know the current score and encouraging them to place another or a new bet on the game.
Something along the lines of, "Hi [Player Name]! At halftime, Michigan is currently losing with a score of [Current Score]. Remember, you placed a bet on Michigan with a spread of +6. You can still win big! Consider placing another bet to support your team. Good luck!"
You can also send in-play event recommendations alerting players that a match of interest is about to start – for instance: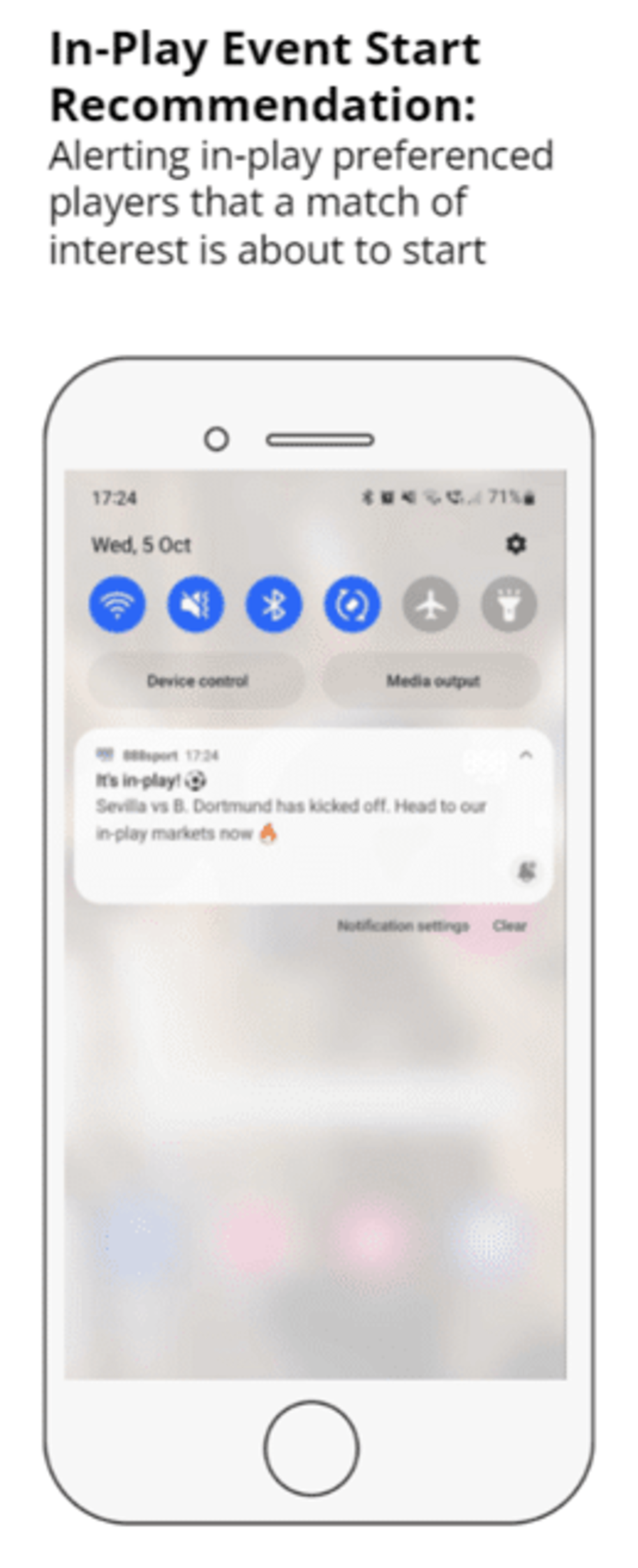 Do it all with the Opti-X Digital Experience Platform
Optimove's Digital Experience Platform, Opti-X, dynamically determines and displays, in real-time, the most converting content for each customer.
With Opti-X's "Engage" feature, you can create dynamic campaigns that keep players engaged and excited throughout a game, match, or tournament. This feature allows operators to create personalized campaigns that can be delivered via Push, SMS, Email, and other marketing channels. A feature unique to Optimove.
Here's an example of Push alerts where a player is sent stats, event alerts, and bet recommendations directly to their phone. These alerts are updated and sent out in real-time.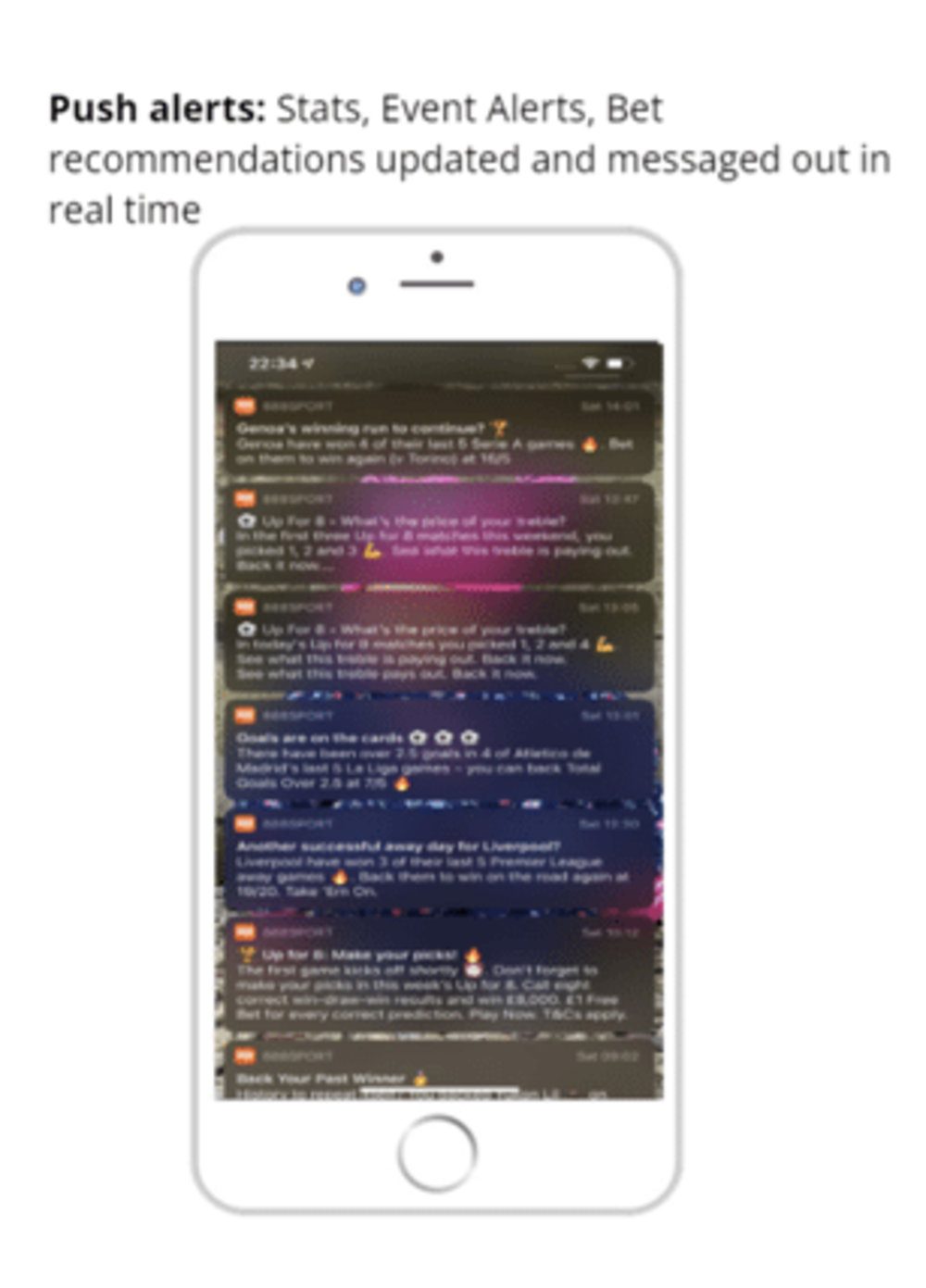 With Opti-X, it's not just about increasing revenue – it's also about providing a better overall experience for players. Delivering exceptional, personalized experiences in real-time results in higher conversion rates and customer lifetime value.

So, this March Madness, build loyalty and trust among your players with real-time recommendations and campaign personalization. To learn more about Opti-X, click here.
Don't miss out on previous reads from Optimove experts on Opti-X, either:
Edited by: @MaiaDigital www.zonadeazar.com