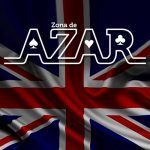 UK.- 08 th february 2019 www.zonadeazar.com ICE London is the point of reference and the engine of the international growth of the B2B Gaming industry. The appointment was for three days, from February 5 to 7, 2019, to participate with the latest solutions, content and networking opportunities throughout the world and in all gaming sectors. ICE London presented the complete platform to generate invaluable income, innovations and relationships.
As part of the complete package of solutions for learning and intelligence, 'ICE VOX' was a series of seven conferences, which took place from February 4 to 6, which gave those present the opportunity to immerse themselves in the latest trends in the industry. The seven conferences were on: Cybercrime and Security; eSports; International Casino Conference; Modernization of lotteries; World Regulatory Briefing, Advertising and Marketing, and Artificial Intelligence.
We invite you to visit the most important tweets of the third and last day of this International Fair of the highest level. Next year will take place from 04 to 06 February at the ExCel in London.
ICE London was a blast this year! Day 3 was a great success and a great time as usual. We really enjoyed meeting with everyone and discussing your business needs at our booth! #GamingLabs #GLI #ICELondon #ICELondon2019 pic.twitter.com/61YhjHiSzw

— Gaming Laboratories (@GamingLabsInt) February 7, 2019
Here are the highlights from the final day at ICE London! #ICELondon #SpiritofGenius pic.twitter.com/UbKmuQL0vJ

— @ICE_London (@ICE_London_Talk) February 7, 2019
Thanks to everyone who visited our stand and came to the Academy. Here's to a great a year. #ICELondon pic.twitter.com/B8dTOWfkAC

— Playtech (@PlaytechPLC) February 7, 2019
This was my first time to #ICELondon and it was an amazing experience! Lots of amazing people, games and shows! 🥰 #ICE2019 #iSoftbet #QAteam #ICELondon2019 🎲🎰🎮🥇 pic.twitter.com/SgvdbAJ7O0

— Ashena (@AshenaSeir) February 7, 2019
Can't stop the rock! #ICE #ICELondon #ICELondon2019 pic.twitter.com/3CQPpZvIoD

— OnlineCasinoReports (@OCReditor) February 7, 2019
Respect the Disco ball! #ICE #ICELondon #ICELondon2019 pic.twitter.com/dTRQJPF7cA

— OnlineCasinoReports (@OCReditor) February 7, 2019
Thank you @ExCeLLondon for a great day at #ICELondon. Already looking forward to next year! pic.twitter.com/Hndo27Nd4j

— Chapman IP (@chapman_ip) February 7, 2019
A great initiative by the organisers of #ICELondon #sustainability #charity #eventprofs #clarion_events pic.twitter.com/IDJddTeOi9

— Diana Little (@dianamackenzie) February 7, 2019
Kon'nichiwa! Nǐ hǎo! 😀
We decided to step up our skills in Asian languages a little bit more, as Asia becomes another significant region for us. Are any merchants from Asia out there? We are ready to provide you with hassle-free payment services. #fintech #ICELondon #payment pic.twitter.com/98HJWXgs0c

— Tranzzo (@TranzzoEU) February 7, 2019
🇬🇧 Our time in London has flown by. 🇬🇧
🙌 A big thank you to everyone who visited our booth at #ICELondon, from the Zitro team. 🤝
It's been a pleasure.

👋 Until next year! 👋#ZitroSureBet #Gaming #ThankYou #Casino #VideoBingo #Bingo #VideoSlots #Slots @ICE_London_Talk pic.twitter.com/FwwsHQLZKd

— Zitro (@Zitrogames) February 7, 2019
Dave, Adam and Leon have been attending @ICE_London at London's @ExCeLLondon, meeting with Reseller Partners, potential Reseller Partners, strategic partners like Acquirers and many more. https://t.co/yvfqulSA53#Cardstream #IceLondon #OnlinePayments #Fintech pic.twitter.com/dadYy1OdyQ

— Cardstream (@cardstream) February 7, 2019
Awesome light installation at @microgaming 💥💥💥 #SpiritofGenius #ICELondon pic.twitter.com/87N9srFpUM

— @ICE_London (@ICE_London_Talk) February 7, 2019
Lighting up the #ICELondon show floor with Novomatic! pic.twitter.com/zxTgVayuP6

— @ICE_London (@ICE_London_Talk) February 7, 2019
Pitch ICE 2019: Highlights. ICE TV talks to Alan Moon, Best Gambling, Pitch ICE's sponsor, and some of the start-ups who took part. https://t.co/LlpHJ0Mkxf #ICELondon #SpiritofGenius pic.twitter.com/tkSdM4qYoN

— @ICE_London (@ICE_London_Talk) February 7, 2019
Playing Yggdrasil slots #ICE #ICELondon #ICELondon2019 pic.twitter.com/vCa3gJm9HW

— OnlineCasinoReports (@OCReditor) February 7, 2019
Edited by: @MaiaDigital (Twitter) www.zonadeazar.com