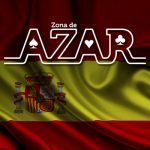 Spain.-  April 17, 2018 www.zonadeazar.com  The 5th edition of the eGaming awards unveiled Voting window for the golden duck is now open until April the 29th on www.premiosegaming.es . The Award ceremony will take place at the rooftop of the Room Mate Oscar Hotel on May the 30th.
Madrid, April 12th 2018. – For the fifth consecutive year, JDigital wants to acknowledge the companies and entities driving our industry´s growth in Spain through the eGaming awards. This year's ceremony will take place on May the 30th at the rooftop of the Hotel Room Mate Oscar in Madrid, and the voting window is now open.
This fifth edition of the Awards will give out trophies in 12 categories. The three finalists will be chosen by the public among the nominees by voting online on the website www.premiosegaming.es. Once the public vote closes on April the 29th, the finalists will be announced on May the 3rd. A different jury of experts from the industry will be responsible for deliberating and deciding who is the winner of the golden duck in each of the categories.
The 12 winners will be announced on the eGaming Awards ceremony, which this year will be presented by actor, TV host, and comedian Javi Giménez in an event that has Sportium and Paysafecard as sponsors, and Paddy Power Betfair as a collaborator.
Mikel López de Torre, ahead of his first edition of the awards fronting Jdigital, explains "it is very gratifying to take over this great event after Sacha Michaud has been leading it for so many years. The awards grow stronger each year, providing more visibility to the industry." "45 golden ducks have already been given out in the past editions, recognizing the work of all companies driving the growth and recognition of the industry since the regulation of the Spanish market " adds the President of Jdigital.
Agenda of the eGaming Awards 2018
From April 5th until the 29th, 2018
Announcement of the 3 finalists per category
May 3rd, 2018
Deliberation by the juries
From May 3rd until May 16th, 2018
May 30th, 2018 – Hotel Room Mate Oscar
Editó: @_fonta   www.zonadeazar.com