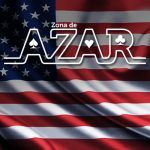 USA.- November 15th 2019 www.zonadeazar.com Tribes in California want to see a state-wide referendum take place in November 2020 that would legalise sports betting at casinos and racetracks.
Nearly 24 tribes released a joint statement on the proposal, which includes provisions for a 10% tax on gross gaming revenue that could be spent on public safety, mental health programs, education and regulatory costs.
Mobile betting was not specifically mentioned in the proposal but listed requirements that state bettors need to be physically present at venues to place wagers.
The amendment, should it be voted for, would allow wagers on professional, college and amateur sporting events.
However, bets will not be permitted on sporting events involving California colleges and high schools.
Mark Macarro, Tribal Chairman of Southern California's Pechanga Band of Luiseño Indians, said in the statement: "Californians should have the choice to participate in sports wagering at highly regulated, safe and experienced gaming locations.
"We are very proud to see tribes from across California come together for this effort, which represents an incremental but important step toward giving Californians the freedom to participate in this new activity in a responsible manner."
Edited by: @MaiaDigital www.zonadeazar.com