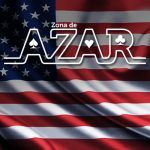 USA.- August 4th 2023 www.zonadeazar.com Caesars Entertainment, the Las Vegas-based global casino, hospitality and gambling giant, reported its Q2 2023 results this week.
Reaction was mixed from investors and industry experts, as the company posted a modest 2.1% year-on-year growth in overall revenues to $2.88 billion.
The company's digital arm, Caesars Digital, was marked out for praise by Caesars in its earnings report release, as the offshoot saw its first profitable quarter since rebranding to Caesars Sportsbook in 2021.
"The second quarter of 2023 reflected continued strength in our business. Demand remains strong in both Las Vegas and our regional markets," said Caesars Entertainment CEO Tom Reeg.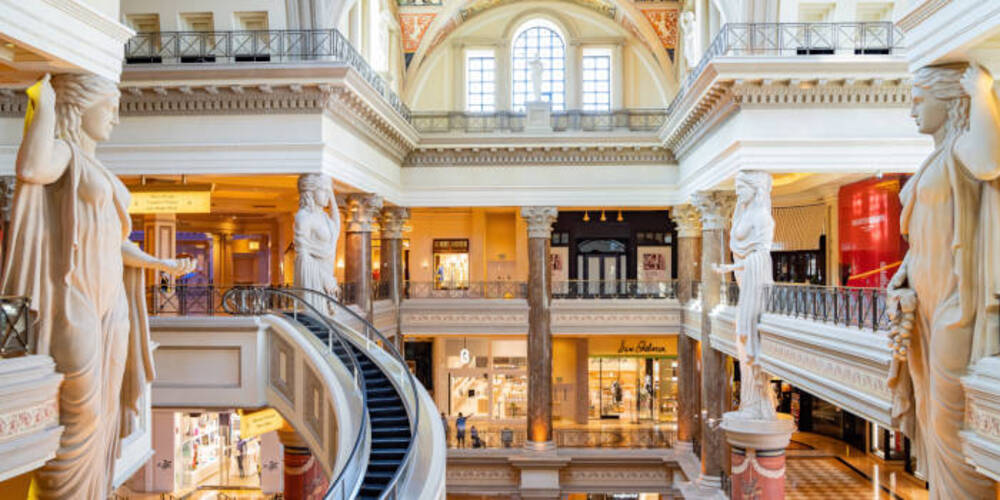 "Caesars Digital posted its first quarter of positive adjusted EBITDA since our rebranding to Caesars Sportsbook in the third quarter of 2021."
Caesars operates dozens of casinos and resorts across the U.S., including the iconic Caesars Palace in Las Vegas (pictured) as well as online gambling services. It also is one of the Las Vegas Strip's biggest landlords via its real estate spinoff, VICI Properties.
No Concerns on Las Vegas Market
Caesars Entertainment's Q2 results showed a slight increase in total group revenue, which rose by 2.1% to reach $2.88 billion, up from $2.82 billion in Q2 of 2022. The company's regional operations contributed the highest share of revenue at $1.46 billion, marking a 0.5% year-on-year increase.
The company's successful new temporary casino facilities in Danville, Virginia, and in Columbus, Nebraska, contributed to that growth.
However, the company's Las Vegas revenue saw a slight dip of 1.2% to $1.13 billion. Caesars attributed this to an exceptional performance by this area of the business in Q2 of the previous year, which was a record quarter for the company.
Many gambling sector experts have stressed that the record-breaking Las Vegas run of last year will be impacting on yearly growth figures in 2023, as the pent-up demand after COVID-19 pandemic restrictions finally settles down.
"Vegas remains very, very strong for us," said Caesars CEO Tom Reeg. "It feels very good, with really no discernible impact in terms of any recessionary concerns or any concerns about the consumer."
Caesars Digital's Turnaround
Caesars Digital, which includes Caesars Sportsbook, reported an adjusted earnings before interest, taxes, depreciation, and amortization (EBITDA) gain of $11 million in the second quarter. This was a significant turnaround from a $69 million loss in the same period of the previous year.
EBITDA revenues for the division were also in the green for the six months up to June 30, 2023 at $7 million. That's a massive 101% increase on the first half of 2022.
Despite its trouble last year, Caesars Sportsbook has pushed ahead with expansion plans throughout 2023. In July, it launched as the second retail sportsbook venue in the U.S. territory of Puerto Rico, and also announced an expansion of its deal sports betting stats partnership with U.S.-focused data firm Sportsradar.
Caesars Sportsbook has comfortably placed itself in the second pack of U.S. sports betting operators, alongside longtime Las Vegas rival MGM International's BetMGM. However, in the overwhelming majority of states, neither operator can hold up to DraftKings and FanDuel.
Effective Investments
As well as its digital arm gaining profitability, Caesars Entertainment's ongoing efforts to reduce its debt burden, one of the largest in the gaming industry, are also paying off. The company's debt was down to $12.7 billion at the end of Q2, from $13.2 billion at the end of the first quarter. Caesars also had a healthy $1.1 billion cash pile, not including restricted cash of $205 million.
As for Caesars Digital, the company is optimistic about its future. Eric Hession, president of Caesars Sports and Online Gaming, was positive about the company's customer retainment and long-term sustainability.
"Our performance this quarter continues to demonstrate the effectiveness of our targeted promotional investment and overall lower level of marketing within our existing customer base, as well as customers located in the new states," he said.
Edited by: @MaiaDigital www.zonadeazar.com