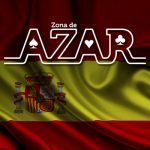 Spain.- April 22nd 2019 www.zonadeazar.com With hundreds of attendees, The World Gaming Executive Summit is the most exclusive and influential conference for the gaming industry.
Key themes on the agenda this year include AI, crypto utilities, the future of land-based gaming, CSR, sustainable marketing, regulation updates, fantasy sports and emerging marketing opportunities.
July 4, Gaming Marketing
Chris Harrison
Industry Head – Financial Trading and Egaming, Google
"The future of marketing: 6 things we can do better tomorrow than today".
To see the Complete Agenda, Click Here
Edited by: @MaiaDigital (Twitter) www.zonadeazar.com