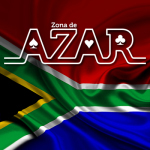 Sudafrica.- September 14, 2018 www.zonadeazar.com  As our first event over 6 years ago, the BiG Africa Supershow has evolved into the prestigious show that it is now. This year, the 6th Annual BiG Africa Supershow will include streams that focus on both the online and land-based sports betting and casino sectors for the final gaming sector gathering of the year.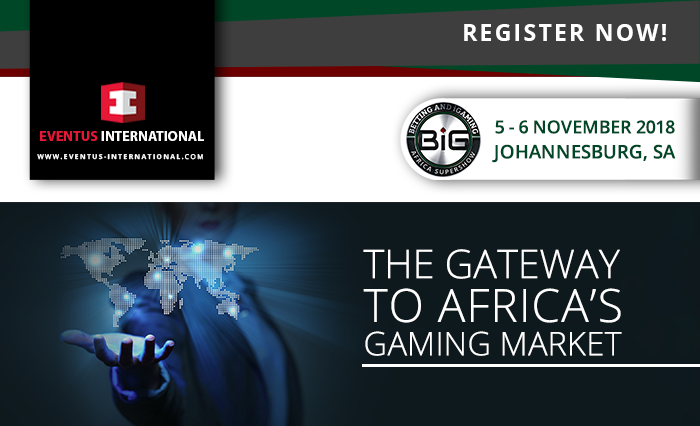 Through our gaming shows that we host all over the world, Eventus International has gathered the largest network of gaming sector professionals throughout Africa and beyond. By attending the 6th Annual BiG Africa Supershow, you will have the opportunity to acquire insight into Africa's most intriguing opportunities, network with fellow senior level gaming professionals and boost your performance by gaining the practical acumen of this year's speakers.
Eventus international is proud to announce the following confirmed speakers and topics for the 6th Annual BiG Africa Supershow:
Sports Betting and iGaming:
Albert Climent, Founder, OneBlock Technologies Ltd
Austin Udu, Director of Sales for Africa, Media Stream AG
Dhrupal Amin, MD – Online Gaming and Sports Betting, Goldrush Group
Ivan Zaltsman, CIO, World Sports Betting
Jack Smith, Business Development Manager, Sporting Solutions
Martin Sack, Group Manager: Online Business Development, Sun International
Sean Coleman, CEO, South African Bookmakers Association
Seun Methowe, Country Manager – West Africa, Perform Group
Shane Leahy, CEO, Oxygen8 Group
John Gouws, MD-Inside Analytics, BI Adviser to Chalkline Sports
Jason Foster, Head of iGaming, Chalkline Sports
Casino and Hospitality:
Cliff Lamberton, MD, African Casinos Equipment Suppliers & Atomic Gaming
Judith Kiragu, Director, GoldenKey Casino
Joan Alcorn, International Consultant in Hospitality, leisure, Tourism, Gaming Industries
Nicholas Chapman, Gaming Executive, Caesar's Entertainment Corporation (Emerald Resort and Casino)
Katleho Thejane, Managing Director – Bingo & Casinos, Goldrush Group
Wayne Hill, COO, Bidvest Prestige
Tshepo Makhudu, Founder, Makhudu Hospitality Consultants
All-round Gambling professionals :
Christina Thakor-Rankin, Principal Consultant, 1710 Gaming Ltd
Chhayan Ringadoo, CEO, Gambling Regulatory Authority, Mauritius
Edgar Agaba, CEO, National Gaming Board, Uganda
Felix Mukaxe, Gambling Inspector, Mozambique Gambling Board
Pierre Otto, Compliance and Quality Manager, GLI Africa
And many more!
Noteworthy Topics:
All-round gaming related:
– Insights Into Africa's Regulations: A Full African Report of the Gaming Sector
– Investing In Gaming: A Safe Bet or a High Risk?
– How To Extend Player Life Cycles
Sports Betting and iGaming
– What technologies are the best fit for the African market?
– Using Analytics To Improve Your Affiliate Marketing Programs
– RoundTable Q& A Session: Advice From Africa's Betting & iGaming (BiG) Icons
Casino and Hospitality
– What Players Want – Making Gaming More Entertaining
– How other forms of entertainment boost casino revenue
– What are Junkets and How Do you Attract More Of Them?
Networking Events:
– BiG Africa SuperShow Networking Party
– Table Talk; Johannesburg
– BiG Africa Awards Ceremony 2018
With a new format agenda and countless networking opportunities, the 6th Annual BiG Africa Supershow will be bringing together Africa's leading gaming sector professionals for the final gaming sector gathering of the year.
Save the best for last and register for the 6th Annual BiG Africa Supershow today!
Companies Attending: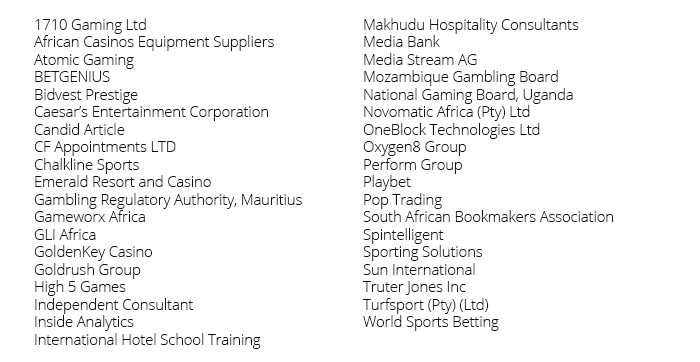 Editó: @_fonta   www.zonadeazar.com