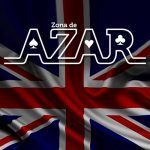 UK.- January 10th 2019 www.zonadeazar.com Betconnect, the world's first social betting network that gives people access to the bets of professional gamblers, has partnered with Love Sport Radio, the sports radio station that gives fans a voice.
Betconnect is a game-changing new technology platform for the online gambling industry that aims to level the playing field between bookmakers, professional gamblers and punters.
The world's first social betting platform, it connects professional gamblers who have been restricted or closed by traditional bookmakers, with a network of everyday punters, in a shared betting experience.
The partnership starts with 'Betconnect Week', kicking off on Ian Stone's Comedy Breakfast Show on Friday 18th January to help celebrate the launch of betconnect.
Betconnect co-founder Mark Weaver said: "We see this as the perfect partnership between two companies with ambitious growth plans for 2019.
"Love Sport Radio's listeners are passionate sport fans, an audience that sits perfectly alongside betconnect's. The content and views they will get from our pro punters will help stir debate and insight into their favourite sports and teams."
Love Sport Radio founder Kelvin MacKenzie said: "We're excited to be partnering with betconnect who are bringing real innovation and disruption to the betting sector.
"We've been doing that in sports radio since we launched last March and we share an audience of engaged sport lovers, so there is the potential for us to do some really interesting, creative campaigns together."
Editó: @MaiaDigital (Twitter) www.zonadeazar.com