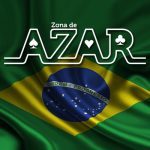 Brazil.- 12th September 2022 www.zonadeazar.com #CGSBrasil 2022 helping the worldwide industry to connect with the Brazilian one, #CGSBrasil will open its doors today and tomorrow in the technological city of Florianopolis. With more than 500 Delegates, #CGSBrasil 2022 is bringing:
Conferences: 1 day. The event is welcoming Spanish-speaking speakers and providing simultaneous translation in English, Portuguese and Spanish. (Capacity 200 Delegates)
Exhibition: 2 days. Join more than 20 exhibitors with products and services for the Brazilian market. (Capacity 500 Delegates and Visitors)
Network: key moments to seal alliances, deals, and connections. Welcome cocktail on September 12 and because the Caribbean is in our DNA a Beach Party, is the most wonderful way to close our event (Delegates only, limited capacity, no last minutes tickets).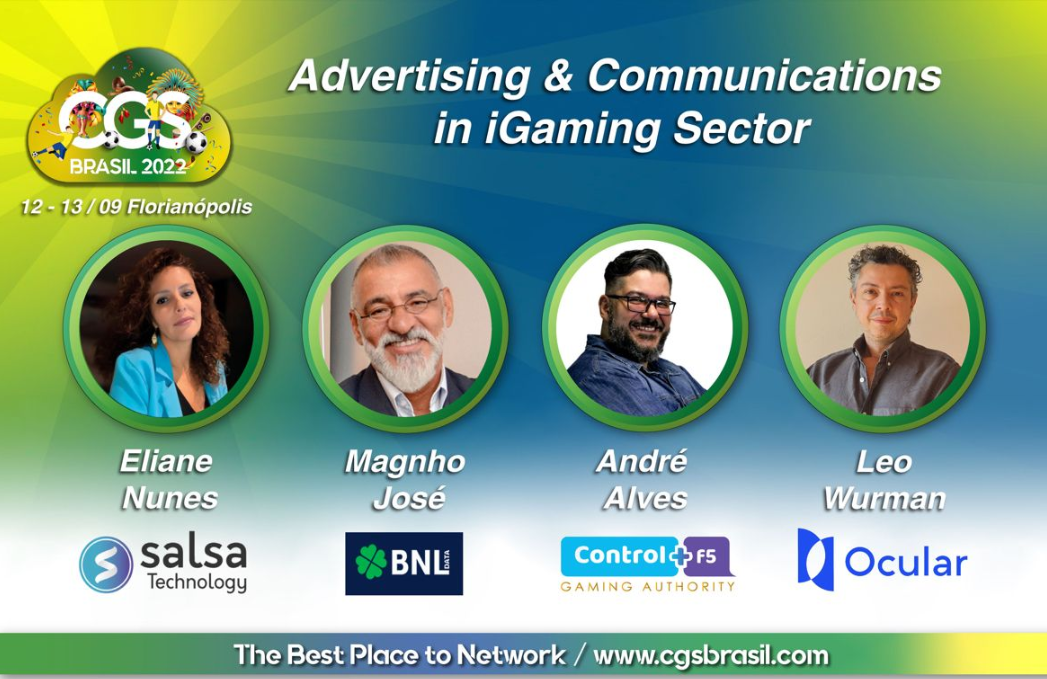 Monday September 12th Agenda:
Morning Conference
Registration: 7:45 am – 8:30 am
Delegates ONLY
Coffee break
Elizabeth Leiva – CEO CGS Group
1) Regulation:
The importance to rule the market: deep analysis on the importance to rule the market after the 2018 Law.
Overview on the process of bill 442/91 (which legalizes casino, online gambling, bingo and game of the beast), approved in February this year in the House of Representatives and which is still in the Federal Senate.
Speakers:
Iuri Castro, Undersecretary of Lottery Regulation – Ministry of Economy – Brazil
Luis Gama, Partner & Director at Gaming Consultores
Javier Balbuena, Partner & Director at Gaming Consultores
Edgar Lenzi, CEO at BetConsult
Moderator : Georges Didier, Latin American Regional Director at Gaming Laboratories International
2) "Instituto Brasileiro Jogo Legal – IJL responds".
25 minutes presentation with 10 minutes question-and-answer.
Speakers:
Maghno Jose, Director & Editor – BNLData & President of Instituto Brasileiro Jogo Legal
3) Ibis Sport Club de Brasil, Insights behind the sponsorship of the worst team in the world. High impact publicity for the gaming industry.
Speakers: (25 minutes)
Rodolfo Campitelli – CEO & Partner at BOLD
Marcelo Namura – Chief Strategy Cfficer at BOLD
4) Sports Betting, real status of the industry in Brazil. Forecasts.
Speakers: 50 minutes
Gabriela Novello, Development Manager at Altenar
André Gelfi, Managing Partner Brazil at Betsson Group
Luis Traversa, COO at Betmotion
Thomas Carvalhes, Managing Director at VaideBob
Moderator: Valter Delfraro Junior, Government Relations and Business Development Executive at Gaming Laboratories International
5)The Future of Betting, Omnichannel and Metaverse 25 minutes
Speakers:
David Fica Jaque, Business Director at Mixer Gaming & Tech
6) Successful Brazilian I-gaming verticals, such as Online and Digital Lotteries 30 min
Learn with the experts how the Brazilian market have evolved and which are the most successful channels, estimated incomes, growth projections (35 min)
Speakers:
Amilton Noble, President at Associação Nacional de Jogos e Loterias
Marcio Borges, CEO at Sorte Online
Moderator: Daniele Costa, Marketing Coordinator at Pay4Fun
500 Delegates and visitors Free Access to the Expo
For Delegates and Visitors
04:00 pm – 04:25 pm
7) Risk and Fraud control:
Rules to protect your online business. Servers and cyber security (25min)
Speakers:
Witoldo Hendrich Júnior – Chief Legal Officer at BR
04:30 – 05:10 pm
8) Advertising & Communications in iGaming Sector (40 min)
Rules to protect your online business. Servers and cyber security (25min)
Speakers:
Eliane Nunes, Head de Marketing & Comunicação at Salsa Technology
Leo Wurman, CRO & Co-Founder at OCULAR
André Alves, Founding Partner at Control F5
Moderador: Magnho José, BNL Data
05:15 pm – 05:50 pm
9) Sports and Entertainment trends: eSports, Sport halls Marketing and Brands Licensing (35 min)
What can eSports teach tradicional sports? Marketing for Betting Shops and Licensing process of football clubs in Brazil. Experience of global clubs entering the Brazilian market.
Speakers:
Amir Somoggi, Managing Director at Sports Value
Rafael Pedreira, Cofounder at Destra
05:55 pm – 06:20 pm
10) Entering the Market:
Steps to enter the Brazilian market and the Affiliates importance. Learn from the experts how to step in this huge emerging market (25 min)
Speakers:
Camila Alves, Lead Account Manager at Salsa Technology
Natalia Nogues, Investing Partner at Control F5
Moderator: Camilla Carvalho, Business Development Manager – Pay4Fun
Edited by: @MaiaDigital www.zonadeazar.com