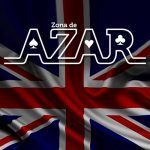 UK.- June 10th 2022 www.zonadeazar.com Residents of the UK's most deprived neighbourhoods rank among the nation's highest spenders when it comes to online gambling, according to a new report commissioned by GambleAware.
The report, entitled Patterns of Play, was compiled by researchers from the National Centre for Social Research (NatCen), alongside Professors David Forrest and Ian McHale of the University of Liverpool. Their findings suggest that Britain's poorest citizens may also be the nation's biggest gamblers.
They analysed data from 139,152 online gambling accounts, provided by seven "major operators" between July 2018 and June 2019.
Of the accounts analysed, 29% came from the country's most deprived areas, while 13% came from the UK's least deprived areas. Moreover, 25% of customer losses came from the top 20% most deprived areas.

The research covered both online gaming and betting, highlighting a disparity between the two activities in terms of participation and losses.
While betting was more popular, and showed "more modest variations across the deprivation range," gaming was associated "with a higher probability of incurring heavy losses, and, of those who spent the most, a higher proportion had addresses in the most deprived neighbourhoods."
Forrest said: "This study offers us a globally unprecedented opportunity to understand the online gambling landscape.
"In contrast to betting, we see that participation and customer losses in gaming were concentrated in more deprived areas and a higher proportion of customers had losses in the thousands of pounds over the year.
"Whilst political debate and campaigns have focused on the risks around betting, our research shows it is important to raise awareness of the gambling harms associated with online gaming."
Zoë Osmond, GambleAware's CEO, expressed a similar opinion, adding: "The current cost of living crisis along with the economic fallout of the pandemic can only exacerbate this further – which underscores the need for concerted system-wide action to prevent gambling harms."
It's important to highlight that this research took place before the pandemic, as acknowledged in the report.
Edited by: @MaiaDigital www.zonadeazar.com