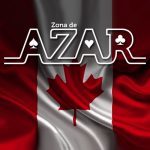 Canada.- July 11, 2022 www.zonadeazar.com Oly Sport, a metaverse horseracing platform, has secured a partnership with Betswap which will see the company launch its first horseracing NFT game.
The races will take place on Betswap's BSGG system which allows for micro-transactions with crypto-currency.Oly Sport is based in Ontario and carved its name as the world's first metaverse sports betting platform, tapping into a decidedly niche market. It has gained a substantial following, especially among Gen Z video gamers.
Within the Oly metaverse, players can watch live horse races, place bets with NFTs and even have the ability to purchase a virtual race horse.
Oly has hosted over 4,000 races to date, where players can sell, breed and race digital racehorses. The company reported a total of $2.3m raised through tokens in November 2021 and is hosting a tournament throughout July 2022.
Betswap's decentralized BSGG platform allows for secure and anonymous user participation, with locked contracts and reduced fees. Players can use a multitude of cryptocurrencies, through the Ethereum, Fantom and Avalanche blockchains which anchors the company's sports betting service.
Oly CEO Jimmy Chan commented, "To continue evolving and meeting the needs of our esport community, we are thrilled to announce our first partnership with a betting platform. This partnership underscores our commitment to bringing the traditional horse racing industry to the metaverse."
Betswap is one of the first betting marketplaces to recognize the profitability of NFT trading in the metaverse. Betswap CEO Mavic believes that, "This collaboration will address the unmet need for accessibility in the world of sports betting, especially when it comes to NFT horse racing.
"We are now able to reach more users worldwide who are horse racing enthusiasts with the support, technology and community from Oly Sport."
Oly Sport is expected to launch on BetSwap in August 2022, with the deal coming amidst a rise in crypto gambling.
Edited by:  @_fonta  www.zonadeazar.com