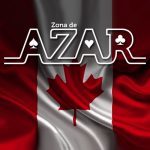 Canada.- February 02, 2023 www.zonadeazar.com React Gaming Group will integrate new AI into its esports tournament and betting platforms, Compete.gg and Loot.Bet.
The data generated by esports games is significant, which is why React has opted to implement better AI into its system, as part of its plan to make the player experience more streamlined and easier to win money.
In the specific case of Loot.Bet, the AI will be used to aid live-data integration, predictive modelling and personalised recommendations.
Leigh Hughes, React Gaming CEO, said: "Esports is a large and growing market with revenues that are expected to reach $1.87 billion in 2025, according to market analytics firm Statista. As this booming industry grows, AI is widely seen as having the potential to bring about significant revenue opportunities in the next decade.
"AI's ability to automate repetitive tasks, make smart decisions, and analyse large amounts of data faster than humans, makes it a valuable tool for businesses across various industries, including gaming and esports.
"In the online esports space, AI can help improve tournament organisation and player engagement, provide valuable insights for sponsors, and streamline betting and wagering processes, amongst many other applications that could benefit Compete.gg and Loot.Bet. This is why we will focus in 2023 on enhancing our AI capabilities in both our online esports platforms."
Edited by:  @_fonta  www.zonadeazar.com