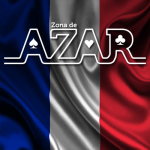 France.- November 26th 2019 www.zonadeazar.com Française des Jeux (FDJ) has signed a deal with Idinvest Partners to acquire Bimedia, a software publisher that specialises in point of sale collection and payment solutions.
The exact figure of the deal has not been disclosed but FDJ said the fee would be based on an enterprise value of less than €50m ($55.1m).
The acquisition would allow FDJ to accelerate the development of its Payment and Services business, a strategy in line with its 2025 business plan.
Bimedia has 140 employees in France and is present in more than 6,400 points of sale in the country, nearly 90% of which are tobacconists and newsagents.
The completion of the transaction is subject to the usual conditions, including approval by the French Competition Authority.
Last week, FDJ saw its share price surge after making its debut on the stock market.
President Emmanuel Macron's Government is planning to sell government shareholdings in specific businesses, to raise funds for innovation projects and boost the country's economy.
Edited by: @MaiaDigital www.zonadeazar.com