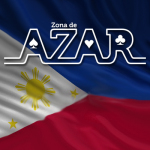 Philippines.- 11th June 2020 www.zonadeazar.com After three days of wide-ranging discussion and panels, entrepreneurs and techies, on topics ranging from online gaming regulation, blockchain, eSports, emerging markets and many more, the SiGMA Digital Summit came to an end.

Overall, they were a great success and attracted an impressive and interactive audience that added many relevant points to the experience.
Thank you for joining us! If you want to re-live the SiGMA Digital experience, visit our YouTube playlists – SiGMA and AIBC Summit.
AIBC Digital Live Feed
Opening the SiGMA Asia Focus and Emerging Tech by AIBC Summit was the Hon. Clayton Bartolo, Malta's Junior Minister for the Digital Economy, who encouraged other governments to follow the Maltese government in including digitisation as part of their public sector strategy.
We then saw several panels featuring the likes of Stephan Nilsson, Ben Goertzel, Karla Denise Frias, Taha Sajid, Peter Ing, Faris Oweis, and various other figures who discussed topics such as The Next Financial System: Digi currencies and beyond, Rising Stars: Emerging markets leveraging emerging technology, Emerging technology: US vs Asia and many many others!
Next-Up: SiGMA LatAm
Latin America is leading the way as one of the fastest-growing territories in the gambling industry. We want to bring you closer to this new frontier, so the inaugural edition of SiGMA LatAm is set for 22-23 September, 2020 with a virtual summit focusing on two themes: SiGMA LatAm Focus and SiGMA Deep Tech.
We have curated an interesting agenda with a strong line-up of speakers made up of final decision makers. Check out the agenda or signup for free below!
Edited by: @MaiaDigital www.zonadeazar.com