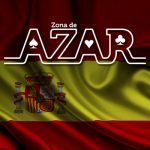 Spain.- November 20th 2018 www.zonadeazar.com Game, Set, Match! Sports Betting, Integrity And Disruption
FROM:
20 Nov 2019 19:30 (start with a welcome dinner)
TO:
22 Nov 2019 13:45 (end with lunch)
WHERE:
Rafaelhoteles Atocha MADRID | SPAIN
The 2019 EL/WLA Sports Betting Seminar will bring together the most upto date expertise and lessons learnt in three key areas such as:
Regional Updates: for many years our Sport Betting seminar has been a unique occasion for sourcing information on latest data covering the various markets where EL and WLA lotteries are operating, the main trends, the most relevant threats and more, thanks to the yearly study we commissioned for this event. This time, there will be a special focus on the US Market regulatory situation and its current challenges and opportunities for lotteries.
Sport Integrity: it is clear from the title of this year's Seminar, that integrity in sport is playing a more and more relevant role in the sport betting market. EL and WLA both supported the Council of Europe in promoting the Macolin Convention against the manipulation of sport events. All those efforts contributed to the positive outcome of the ratification. We expect the Convention to enter into force in the Autumn, so the Seminar will be the perfect occasion to present this important achievement and its value for Sport and our sector.
Disruption: this can be a scary concept for lotteries but an important drive of today's markets in many sectors that we should not forget. We will present and debate on various key topics within the sport betting market that are currently, or will soon be challenged by disruption: distribution for example – how can we survive in shops?; Sport Data – who owns sport data?; Marketing vs responsibility, the Italian example of total ban for gambling advertising, and more.
Edited by: @MaiaDigital www.zonadeazar.com