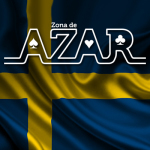 Zona de Azar Sweden.-February 14, 2020 www.zonadeazar.com Swedish gambling regulator Spelinspektionen has rejected a licence application from Finnplay subsidiary Viral Interactive to reintroduce Global Gaming's Ninja Casino brand back into the country's online gambling market.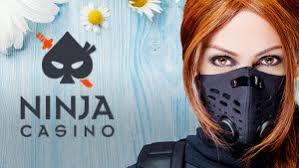 Global Gaming in September last year transferred its NinjaCasino.se domain to Viral Interactive in the hope of relaunching the site in Sweden. This came after Global Gaming's holding company SafeEnt had its licence revoked after the regulator highlighted breaches of anti-money laundering and player protection rules.
Viral Interactive already had a licence for commercial online gaming in Sweden, but was required to apply to the regulator to add other domains, including the Ninja Casino brand, to the licence
However, the regulator has turned down the request, criticising the operator for its "highly inappropriate" collaboration with two players – Global Gaming and Ninja Casino – that it said committed serious violations of legislation.
Spelinspektionen also said the agreement between Viral Interactive and Global Gaming in regards to running the Ninja Casino site does not meet requirements whereby gaming operations must be conducted under controlled and security-assured forms.
Setting out its decision, the regulator cited Chapter 4 Section 1 of the Gaming Act, which states a licence may only be awarded if the applicant is deemed to have the knowledge, experience and organisation required to conduct the business in accordance with law and other regulations.
Spelinspektionen also highlighted Chapter 11 Section 6 of the Gaming Act, which says a licence may instruct another party to perform work or certain operational functions in the licensee's activities. This can only be possible if the licensee can ensure the activity is run by the contractor under controlled and safety-assured forms, and that the assignment does not impair the regulator's ability to monitor that the licensee complies with its rules.
Responding to the ruling, Global Gaming chief executive Tobias Fagerlund hit out at the decision, accusing Spelinspektionen of making decisions that he said "lack clear support in the legislation".
"It is noteworthy that the Swedish Gambling Authority, after almost five months of deliberation, chooses to reject Viral Interactive's application to add Ninjacasino.se," Fagerlund said.
"Viral Interactive can not in any way be regarded as a party in the legal procedure currently in place between SafeEnt and the Swedish Gambling Authority and can not be held responsible for any marketing previously conducted by Elec Games."
Fagerlund also highlighted that Global Gaming continues to contest the decision by the Spelinspektionen to revoke its licence, saying that the ruling has "not yet gained legal force and therefore not be used as an argument".
"It is obvious to me that there is a lot of prestige in the Swedish Gambling Authority 's decision and that the Swedish Gambling Authority continues to make questionable decisions which in our opinion lack clear support in the legislation."
Global Gaming has made several attempts to force Spelinspektionen to reverse the decision on its own licence, but has so far been unsuccessful. However, last month Global Gaming was given hope when it was granted permission by the Administrative Court of Appeal in Jönköping to launch a new appeal against a decision.
Editó: @_fonta   www.zonadeazar.com