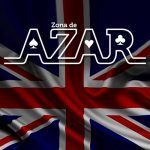 UK.- July 10, 2023 www.zonadeazar.com The Gambling Commission (GC) has published four consultations for the Gambling Act White Paper that will be effective this month.
The GC's work is running alongside the work of the UK Government and the voluntary commitments of the gambling industry to implement the Review.
The publication of the GC's first round of Gambling Act Review consultations is set to take place in July. The following four consultations to begin in July are: age verification in premises, remote games design, financial risk and vulnerability checks for remote operators, and allowing consumers to have more control over the direct marketing they receive.
These four consultations will also be joined by two that are not related to the Review but have been previously flagged: rules around personal management licences and procedures for regulatory panels.
Most major Gambling Act Review consultations will last 12 weeks and that is true of the four the GC will be launching this month, with expected closing dates to be in October.
Tim Miller, Executive Director of the Gambling Commission, commented at the end of the review update: "Full implementation of the Review will be a job of several years, especially when you include evaluating the impact of any changes. But that doesn't mean we don't want to progress things as quickly as possible. We are determined to make progress at speed.
"Implementing the Gambling Act Review is a key part of our work to make gambling safer, fairer and crime-free over the next few years. But so is our day-to-day work of ensuring compliance with our rules.
"So, while the work on implementation picks up momentum, rest assured we won't be slowing down on protecting consumers across Great Britain either."
Edited by: @Pererarte  www.zonadeazar.com