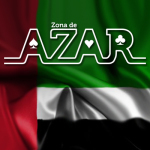 United Arab Emirates.- October 24, 2023 www.zonadeazar.com Blokotech, a B2B iGaming software supplier with a global presence, has officially launched its new platform enriched with a diverse portfolio of services for online casino and sportsbook operators.
Blokotech's Player Account Management (PAM) Bloko Platform has been designed for operators demanding a top-quality service fully optimised for set-up, speed, stability, and security. Standout features of the highly flexible platform are a powerful bonus engine, segmentation engine, CMS engine and CRM engine. The platform supports multi-currency and multi-wallet options to aid in a worldwide expansion programme.
Whether they choose to use the Bloko Platform or their own PAM, operators can opt for Bloko Suite, the content aggregator of Blokotech, to meet bespoke demand dependent on individual strategies. The aggregator includes casino, live casino, sports betting, and lotto products. Currently, there are 72 game providers integrated and 11 different sports solutions. Bloko Suite instantly provides an extensive list of existing payment methods and casino products with one single-point integration.
The Bloko Platform and Bloko Suite have been rigorously tested to deliver long-term success in nuanced markets such as South America, Africa, and India.
Blokotech's launch is spearheaded by a global senior team, which boasts extensive localised LatAm experience garnered from many years in the iGaming and technology sectors.
Blokotech Co-Founder and General Manager Salvatore Messina said: "Blokotech's highly customisable platform is designed for our partners to create and use the services needed to succeed in a competitive landscape. Our roots are in LatAm, where we have consolidated our dominant position, but our future target markets will be Brazil and India during the rest of the year. Our platform provides seamless access to best-in-class tech tools and premium content to grow within a diverse range of regulated markets. Our experienced investment team is backing the business to keep us on a steady forward trajectory."
Edited by @pererarte   www.zonadeazar.com