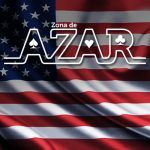 USA.- January 24th 2023 www.zonadeazar.com Cassie Stratford started working in the gaming industry in 2012. Over those 11 years, Stratford, senior vice President, legal operations and compliance at Boyd Gaming, has noticed a perceptible difference in the makeup of industry personnel. "Even at the outset of my career, I felt very positive," says Stratford, who also serves as president of the advocacy group Global Gaming Women. "But I do feel like I'm seeing a lot more women rise to executive levels."
Women are increasingly prevailing as decision-makers and vital contributors to their companies. They have diverse backgrounds and hail from Alaska, Ohio, Kentucky, Virginia, and points in between. And they tend to be younger, well-educated, and determined to not only to chart careers, but significantly impact the industry.
Stratford and Global Gaming Women Association Director Kelly Hatch were asked to help select ten women under 40 who are shattering stereotypes in the gaming industry.
CDC Gaming Reports asked each participant how they got their start in gaming, their initial and current impressions of the industry, and where they're headed.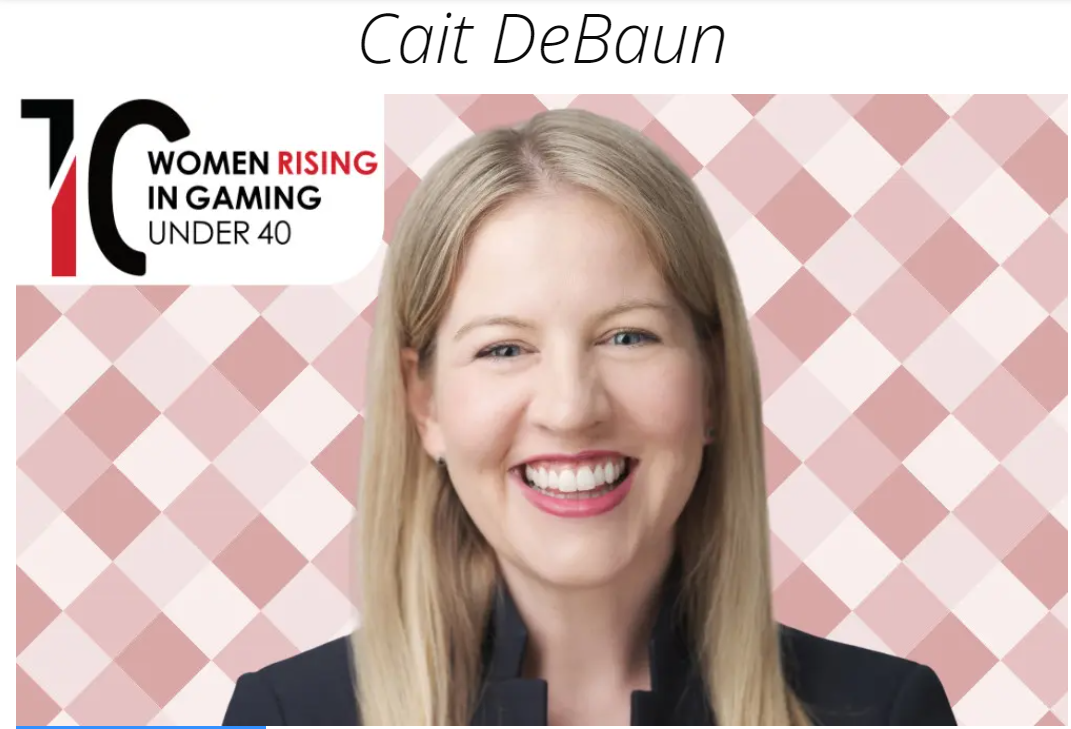 Today: Cait DeBaun
Hometown: Albany, NY
Current position (first position in the gaming industry): American Gaming Association, Vice President, Strategic Communications & Responsibility
What do you like about working in gaming?
This is a transformative era for our industry, which means no day is the same. It makes my day-to-day work engaging, challenging and fun.
Did anything surprise you about the industry when you first started?
With limited licenses, the gaming industry is a highly competitive business, so it was refreshing to see how collaborative our members are when it comes to responsibility.
Were you familiar with gambling before landing a job in the industry? What were your thoughts about it before starting to work in gaming? Has your impression of the industry changed at all?
I was surprised when a colleague suggested I look at an opening with the AGA given my background in social impact and behavior change communications. Like many Americans, I hadn't given much thought to this industry beyond the entertainment aspects.
From job creation to responsible gaming and manufacturing to community partnership, I quickly learned it's so much more. For example, within my first few months at the AGA, we hosted an event at MGM National Harbor where a small business owner talked about how her work with the casino transformed her business from a handful of employees to more than 30. That impact is exponential when you consider the reach of the industry across the country. It's stories like these that really reflect what the gaming industry is all about and I have the privilege of sharing on a daily basis.
Did you apply for work in other industries? Do you think it was easier to find a job in gaming than other career paths?
Every industry has a trade association, so there were plenty of options to consider. But, you would be hard-pressed to find an industry in such an era of growth and transformation as casino gaming, which made this industry and role even more interesting to me as a communications professional.
Can you envision making a career in the gaming industry? Do you think there's a long-term career path for you? What are your long-term goals?
I already see this as a career in the gaming industry. What's been evident during my four years at the AGA is the interest in and need for a united approach to responsibility – whether responsible gaming, diversity, equity and inclusion, anti-human trafficking – is only going to increase and create more opportunity as I look at my future within the industry.
Edited by: @MaiaDigital www.zonadeazar.com