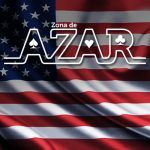 USA.- October 28th 2022 www.zonadeazar.com Less than a week after Caesars Entertainment unveiled plans for a proposed Times Square casino project in New York, Gov. Kathy Hochul reiterated her support for comprehensive downstate casino expansion at Tuesday's gubernatorial debate.
The state's plan to award licenses to three retail casino facilities has become a hot button issue in Hochul's gubernatorial race against Republican challenger Lee Zeldin. When New York approved a fiscal year 2023 budget in April, the state projected that the formal inclusion of three downstate casino licenses would generate an initial $1.5 billion in revenue for the state. Under the law, each of the coveted three licenses will cost a minimum of $500 million.
Amid concerns of added congestion and excessive noise, proposals to bring a glitzy casino to the "World's Most Famous City" have been met with opposition by a coterie of Manhattan political leaders. But when asked at Tuesday's debate if she supported suspending the casino bidding process, Hochul said no.
"We have opportunities to create thousands of jobs. A lot of New York City workers who were in the hospitality field worked in places [where jobs] haven't come back because of the pandemic," said Hochul, a Democrat. "We can give them jobs working in these places."
Issues regarding proposed casino sites
The two candidates for governor held Tuesday's debate several weeks after the New York State Gaming Commission appointed three members to the New York Gaming Facility Location Board. The board has until Jan. 6 to issue a Request for Applications (RFA) for interested casino applicants. Before a casino project's application is reviewed by the board, the applicant must demonstrate that it has received enough public support through a so-called Community Advisory Committee, according to the facility board's process.
Local committees in New York City will consist of six members, with each applicant requiring two-thirds approval (or four of six votes). The governor, the local State Senate member, the local State Assembly member, the New York City mayor, the borough president, and the local City Council member in the location will be allowed to select one member each.
Since the downstate casino licensing process was included in the budget, two proposed sites have emerged as frontrunners. One facility, Yonkers Raceway and the Empire City Casino, was purchased by MGM Resorts for $850 million in 2019. While VICI Properties Inc. subsequently became the owner of Empire City Casino under a broader $17.2 billion acquisition of MGM Growth Properties, MGM Resorts will still conduct the casino operations at the facility. The second proposed site, Resorts World Casino New York City at Aqueduct Racetrack in Queens, is owned by Genting Group, a Malaysian resort company.
If both sites are awarded bids, the race to receive the final license may become contentious. New York Mets owner Steve Cohen has expressed interest in bringing a casino to the area surrounding Citi Field in the Willets Point area of Queens. Former New York Gov. David Paterson, now a lobbyist for Sands Casino, told US Bets in August that talks between the company and Cohen's representatives have cooled after initial interest on both sides. Asked by US Bets about the likelihood that a separate Manhattan site could receive the bid, Paterson demurred.
Real estate developers have also eyed a Hudson Yards site on Manhattan's west side, according to various media reports. Thor Equities, a real estate development, leasing, and management firm, is reportedly considering a site at Coney Island, while Staten Island Borough President Vito Fossella believes a new casino could be an economic catalyst for the city.
The winning bidders are expected to tap into a new database of New York casino customers in an attempt to bolster their online sports wagering and online casino divisions.
Edited by: @MaiaDigital www.zonadeazar.com