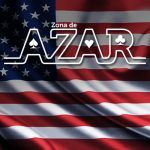 USA.- November 13, 2023 www.zonadeazar.com In a recent interview with CNBC, Roblox's visionary founder and CEO, David Baszucki, hinted at a potential future where Non-Fungible Tokens (NFTs) find a home within the expansive metaverse of the gaming giant. The discussion revolved around the possibility of Roblox's synthetic currency, Robux, transcending its virtual boundaries and NFTs seamlessly traversing between platforms.
Baszucki expressed a captivating vision of a cross-platform exchange of digital assets. He painted a hypothetical scenario featuring celebrities like Elton John releasing exclusive, limited-edition capes for charitable causes on Roblox. These digital creations, envisioned as NFTs, could potentially leave the Roblox universe, be traded on external platforms, and then return to Roblox.
The CEO emphasized the pivotal role that creators, whether renowned figures like Elton John or corporate giants like Nike, would play in this envisioned process. Baszucki stated, "What we do expect is the creators… would play a key role and have a fair amount of control in that process."
The Significance of NFTs on Roblox
Why should the integration of NFTs matter within the Roblox ecosystem? The platform boasts a staggering user base, particularly among younger demographics. CNBC reports a 20% increase in Roblox's daily active users compared to the previous year. In Q3 of this year alone, over 70 million users spent an average of 2.5 hours daily on the platform.
Earlier this year, Roblox introduced Limiteds, a novel category of virtual wearables. Although not NFTs, Limiteds share striking similarities, allowing limited sales and subsequent resale. Each resale triggers a 10% royalty fee for the original creator, showcasing Roblox's commitment to empowering content creators.
While Robux technically can be used outside of Roblox through third-party sites, the platform strongly condemns unauthorized use cases, such as gambling. Despite Baszucki's positive stance on NFTs, there's no explicit confirmation that Roblox is actively working on integrating blockchain technology for its digital items.
As of now, the gaming giant has not provided any official statement regarding its plans for NFTs, leaving the door open to speculation about the potential evolution of the platform into an interoperable NFT-friendly space. Decrypt has reached out to Roblox for comments on the company's NFT roadmap, but no response has been received as of yet. The future of Roblox appears to hold the promise of a seamlessly connected metaverse, where NFTs may play a central role in reshaping the virtual landscape.
Edited by @pererarte   www.zonadeazar.com