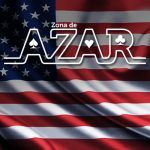 USA.- November 27th 2019 www.zonadeazar.com Scientific Games Corporation yesterday announced that its wholly owned subsidiary, Scientific Games International, Inc. ("SGI"), successfully completed a private offering of $1,200.0 million in aggregate principal amount of new senior unsecured notes, which was comprised of $700.0 million of 7.000% senior unsecured notes due 2028 (the "2028 Notes") and $500.0 million of 7.250% senior unsecured notes due 2029 (the "2029 Notes" and, together with the 2028 Notes, the "Notes"), each at an issue price of 100.000%.
The net proceeds of the Notes offering, together with cash on hand and borrowings under the existing revolving credit facility, will be used to redeem all $1,200 million of SGI's outstanding 10.000% senior unsecured notes due 2022 (the "2022 Notes"), redeem all $244 million of SGI's outstanding 6.250% senior subordinated notes due 2020 (the "2020 Notes"), pay accrued and unpaid interest thereon plus any related premiums, fees and expenses, and pay related fees and expenses of the Notes offering.
The Notes are guaranteed on a senior basis by Scientific Games and certain of its subsidiaries, and the Notes are not secured.
The Notes have not been registered under the Securities Act of 1933, as amended (the "Securities Act"), or any state securities laws and, unless so registered, may not be offered or sold in the United States except pursuant to an applicable exemption from the registration requirements of the Securities Act and applicable state securities laws. The Notes are offered only to persons reasonably believed to be qualified institutional buyers in accordance with Rule 144A and to non-U.S. Persons under Regulation S under the Securities Act.
This press release does not and will not constitute an offer to sell or the solicitation of an offer to buy the Notes, nor will there be any sale of the Notes in any state in which such offer, solicitation or sale would be unlawful prior to registration or qualification under the securities laws of any such state. Nothing in this press release should be construed as an offer to purchase, notice of redemption or repurchase or a solicitation of an offer to purchase any of the outstanding 2022 Notes or 2020 Notes. This press release is being issued pursuant to and in accordance with Rule 135c under the Securities Act.
Edited by: @MaiaDigital www.zonadeazar.com