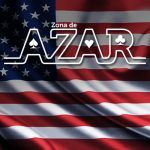 USA.- December 8th 2019 www.zonadeazar.com International Game Technology PLC yesterday announced that Alberto Fornaro, Executive Vice President and Chief Financial Officer, has resigned to pursue other professional opportunities. Mr. Fornaro will continue in his current position through January 31, 2020, to ensure a smooth transition for the company. IGT's board of directors has unanimously approved the appointment of Timothy Rishton, currently IGT's Senior Vice President and Chief Accounting Officer, as interim CFO during the search for a permanent replacement.
"I would like to thank Alberto, both personally and on behalf of the IGT Board of Directors, for his leadership and outstanding contribution during the last eight years as CFO of first GTECH and later IGT. Alberto played a significant role in improving our financial and operational performance, including helping to secure large, strategically important contracts for the next several years. We look forward to an orderly and seamless transition of his responsibilities, and wish him well in his future endeavors," said Marco Sala, CEO of IGT.
"It has been a great honor to serve as IGT CFO and to participate in the company's success during the last eight years. With the recent completion of important refinancing activity and a strong finance organization in place, it is the right time for me to move on to a new challenge," said Alberto Fornaro.

IGT has initiated a global search with a leading executive search firm to find a permanent successor.
About Timothy Rishton: Mr. Rishton has been with IGT (and predecessor GTECH) since 1995, most recently serving as Senior Vice President and Chief Accounting Officer. Over his 24 years with the company, Mr. Rishton has held a series of roles with increasing responsibility, including Vice President – Finance, Assistant Corporate Controller and Director of Accounting. Before joining the company, Mr. Rishton held various roles at Acushnet Company and Ernst & Young. Mr. Rishton is a Certified Public Accountant and received a Bachelor of Science in Accounting from the University of Rhode Island.
Edited by: @MaiaDigital www.zonadeazar.com