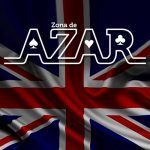 UK.- November 21th 2023 www.zonadeazar.com Discover uncharted opportunities in the burgeoning Latin American landscape! Join iGB and Sportingtech for an upcoming webinar, Looking deeper into LatAm: Opportunities in Chile and Peru.
Mark your calendar for:
Date: 29th November 2023
Time: 5:00pm GMT / 2:00pm CLT / 12:00pm PET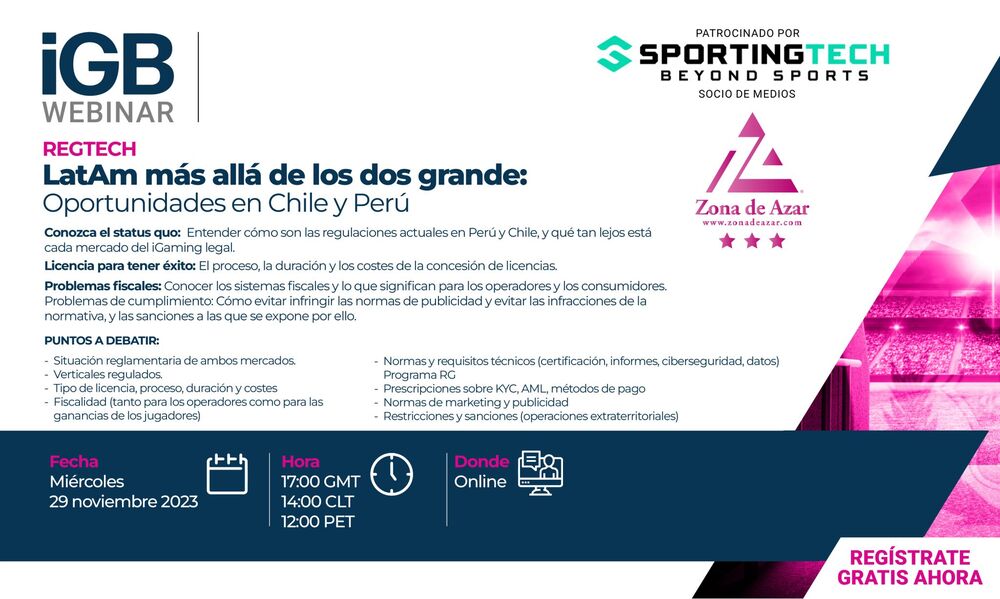 While the size and scale of Argentina and Brazil dominate discussions about Latin America's igaming market, we're shining a spotlight on the untapped potential brewing in Peru and Chile. With Peru projected to reach gaming revenue of $147.0 million and Chile at $103.7 million, these markets present noteworthy growth potential.
However, navigating these markets isn't without its challenges. Chile's recent blocking orders against sports betting operators and ongoing debates over tax rates pose hurdles, while Peru has seen a significant rise in licensing fees during legislative processes.
This upcoming webinar aims to equip you with the insights and strategies necessary to thrive in these markets. A panel of experts are prepared to guide you through the maze of regulatory intricacies, compliance requirements and player engagement strategies.
What you'll gain insights on:
Understand the current regulatory landscape: Gain insights into the existing regulations in Peru and Chile and the path to legal iGaming.
Uncover licensing procedures: Explore the process, duration, and costs associated with obtaining licenses.
Decode taxation systems: Grasp the implications of tax structures for operators and consumers alike.
Navigate compliance challenges: Learn how to steer clear of advertising pitfalls, regulatory breaches, and the ensuing penalties.
Register now HERE!
Edited by: @MaiaDigital www.zonadeazar.com