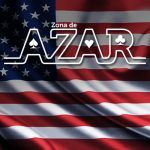 USA.- November 4th 2019 www.zonadeazar.com 7 major leagues, state legislators, licensed casino groups, investors and mass media
The betting conference of the year is next week at Sports Betting USA in New York.
Join the NFL, NBA, MLB, NHL, MLS, NASCAR and the PGA, along with Senators Addabo and Lesniak, Assemblyman Prelow, Warner Media, Fox Sports, NBC, CBS, ESPN and Bloomberg along with the a C-suite of betting executives form licensed casino operators, technology suppliers and digital betting executives, in New York next week.
Senator Addabbo and Assembly Pretlow share the state's vision for sports betting in New York
The economics of sports betting – An insider's view of the new cost of the 'sports betting gold rush'
Media Focus: Driving fan acquisition and engagement in sports
Fan acquisition and engagement: Monetising the game day experience and in- stadia betting
How MLB, NBA and NASCAR plan to enhance fan engagement, maintain integrity, and prioritise new opportunities in wagering through their relationship with the sports books.
Perfecting the sports betting menu – regulating bet types and wagers
Media Focus: The multi-billion-dollar opportunity for mass media –
Media Focus: Performance marketing – Accelerating your growth and acquisition timeline
The underestimated opportunity in State lotteries for operators, suppliers & stakeholders in America's "non-gaming" states
Sports betting opportunities for tribal gaming
Value chain focus: Payment processing – Lifeblood of the industry
Tackling the issue of Responsible gambling

If you have a stake in the growing market, secure your pass to third annual event before it sells out!
Top reasons to attend:
Insight to the latest regulatory initiatives and vision from key policy makers.
Gain first access to the most important developments in the industry as described from the perspective of over 70 key professionals within the sports betting value chain.
Meet license holders and other gatekeepers to the roll-out of sports betting nation-wide.
Deal-making networking access with leaders throughout the sports betting value chain.
Network with mass and digital media giants as they seek partners to position themselves in the $150 billion sports betting opportunity.
Edited by: @MaiaDigital www.zonadeazar.com