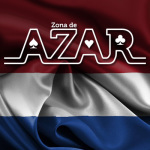 Holland.- 12th November 2019 www.zonadeazar.com Kansspelautoriteit (KSA), the Netherlands' gambling regulatory authority has updated industry stakeholders on 'provisional guidance' related to its licensing process, which is scheduled to officially open from 1 July 2020.
Preparing incumbents, the KSA details guidance on core requirements needed by its new licensing process, reminding operators that applications will cost €45,000 each with no refund granted should an operator fail to secure a permit.
From July 2020, applicants will be able to apply for four types of B2C licences – Casino Games, Sports Betting, Horseracing and P2P Casino Games (Poker).
KSA reminds incumbents that all licence applications must be submitted in the Dutch language, with the regulator allowing an English translated copy as a supporting document for reviewing parties.
As a legal requirement, the KSA has instructed the Dutch Ministry of Justice to undertake ID verification and due-diligence background checks on operators' key management seeking to operate a Dutch online gambling licence.
For online casino applications, the KSA maintains that it will undertake a review of incumbents' games portfolios, assessing whether inventories are fair and reliable for consumers. The KSA details that it will publish its further information on casino game requirements before permit procedures begin.
Reviewing B2C applicants, the KSA will assess eight core criteria, assessing an operators management, standards, reputations and consumer practices.
The KSA demands that incumbents provide a 'reliability assessment' of their products, services and operations, detailing key management, corporate governance, legal counsel and tech partners (platform, payments, data providers).
In addition, incumbents are required to provide a 'policy plan' detailing expertise, ensuring that 'employees maintain an appropriate knowledge in the field of gambling' capable of operating a compliant business.
Placing the highest emphasis on 'consumer protections', the KSA will reference incumbents policy with regards to 'addiction prevention' measures, assessing operator tools and internal procedures.
Furthermore, the KSA will reference 'advertising and marketing' practices, assessing incumbents' with regards to promotions, under-age protections, brand messaging, use of bonuses and responsible gambling advertising.
For online casino applicants, the KSA states that it will require a 'consumer protection' legal plan with regards to handling customer disputes.
Meanwhile, all sports betting incumbents must demonstrate their 'match-fixing' monitoring and betting corruption alerts systems.
Final KSA requirements relate to applicants fiscal due diligence and AML provisions, with the Dutch regulator undertaking a review of applicants working capital, risk management policies and corporate transactional histories.
With regards to AML, the applicant will be required to submit a 'payment policy plan' underlining all customer transactional provisions for Dutch customers including payment solutions providers and third-party ID and compliance partners.
Edited by: @MaiaDigital www.zonadeazar.com