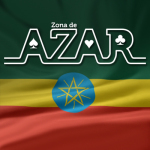 Ethiopia.- 26th January 2023 www.zonadeazar.com The SiGMA Foundation has kicked off 2023 with the inauguration of a massive, 3-in-1 school in Jimma Bonga, Ethiopia, securing food and education for a thousand Ethiopian children. Comprising a kindergarten, primary, and junior secondary, the three-year-long project was supported by €300,000 donated in funds raised by previous Camino expeditions.
The inauguration featured several speeches, given by the bishop and cardinal Markos Ghebremedhin, local clergymen, and government officials. Alongside them were Chief Philanthropy Officer Keith Marshall and the Maltese group from the SiGMA Foundation, along with the staff, parents, students, and many helpers of the school.
The Bishop's speech
Bishop Markos Ghebremedhin started the official ceremony with a speech remarking on the positive impact of the school. "You have been committed to this project for several years. Now, with this school, we will build the future generation."
Congratulating the SiGMA Foundation for its hard work and commitment to the end, the bishop likened Keith Marshall to the late Dun George Grima, a celebrated Maltese priest, and philanthropist.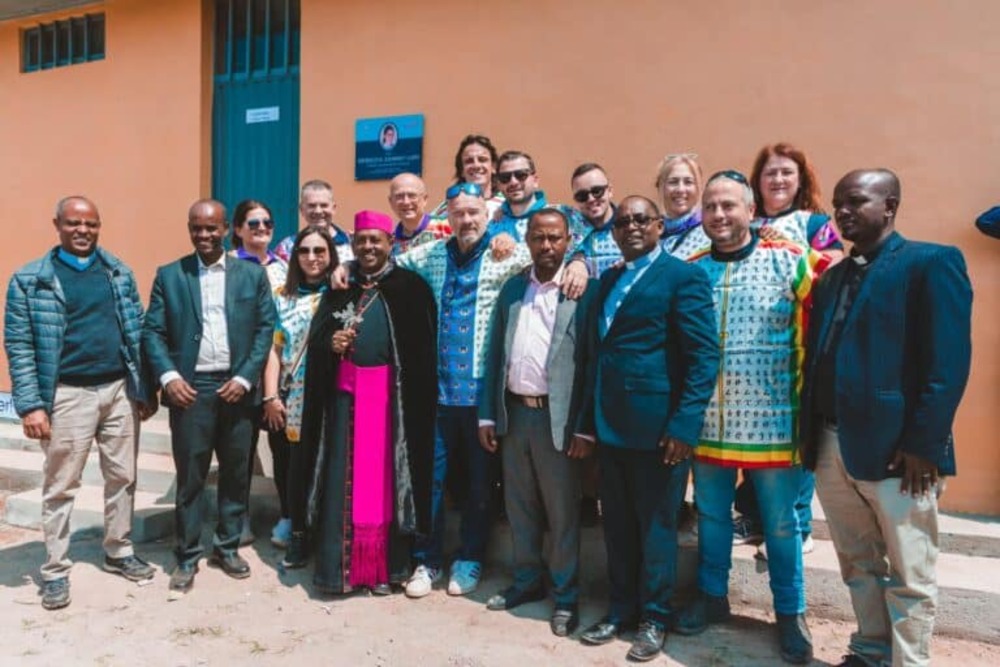 "Keith Marshall is our brother, just like Dun George Grima was our father."
Address by CPO Keith Marshall and Austin Cachia
The SiGMA Foundation's Chief Philanthropy Officer Keith Marshall has led the Foundation through thick and thin since its inception. Keith spoke of Ubuntu, a South African concept encapsulating the human virtues of compassion and humanity.
"I have been to many countries, but if there is one which holds Ubuntu close to its heart, it is Ethiopia and its people."
There are many difficulties and pitfalls on the road to charity. In a heartfelt call to action, Keith remarked "Fundraising is never easy. You can find a hundred problems every day. We must find the one reason to keep on going. The children in front of us are that reason today."
"We gathered here today to inaugurate the school that will bring hope and change in Bonga," said Austin Cachia, the Foundation's treasurer, and Keith's right-hand man. "This is the result of hard work and dedication of countless people who have come together to make a change in this world."
Austin also highlighted the collaboration and commitment to charity of Browns Pharmacy and Missio.
The School's three namesakes
Jonathan Chetchuti – Playgrounds
Speaking on behalf of Jonathan Chetchuti, the namesake for the playgrounds in the school, Jonathan Dalli remarked on Chetchuti's mantra for life centred on sports.
"Jonathan believed that sports was the foundation for life, or in his words "the university of my life". The principles he learned from sports – dedication, determination, discipline, respect, teamwork, and above all, the importance of having fun – guided him throughout his life."
Karl Pace – Kindergarten
"The joy of living is something which Karl Pace embraced in his way of life," Jonathan Galea opened his speech in reference to his late cousin.
"Karl's dream was to empower children through education. Thank you to all who've helped to make this dream come true today."
Rebecca 'Becs' Zammit Lupi – Junior Secondary School
Darrin Zammit Lupi spoke on behalf of his daughter, Becs, who two years ago lost her life at the age of 15 after a long illness. "Becs believed in access to education. When she was sick in hospital, she became very frustrated that her education came to a sudden halt, and campaigned for the introduction of online education for teenagers in hospital" he remarked.
"She will live on through this school and the children here will now be part of her extended family."
Edited by: @MaiaDigital www.zonadeazar.com