Serbia.- July 7th 2022 www.zonadeazar.com Early bird tickets for SiGMA's upcoming August show in Belgrade are now available to delegates planning to attend SiGMA's inaugural Balkans event. The limited edition tickets are available on SiGMA's website until 12th July, offering attendees who plan ahead brilliant savings on all three registration options.
Early bird ticket deals
Competitively priced at €99, the Premium option stands out as a popular choice amongst delegates. Packed with bonus networking events, including entry to the Poker Tournament – a friendly-competitive mixer for players of all levels, a spot on the guest list for the Cultural Tour, and an iGathering dinner for top-tier attendees.
The ticket also grants full access to the expo floor, the Startup Pitch competition, and to all conferences throughout the 2-day summit. Alternatively, Standard tickets, which are on offer for just €49, offer guests full access to the expo floor and an invitation to the summit's networking reception on opening night.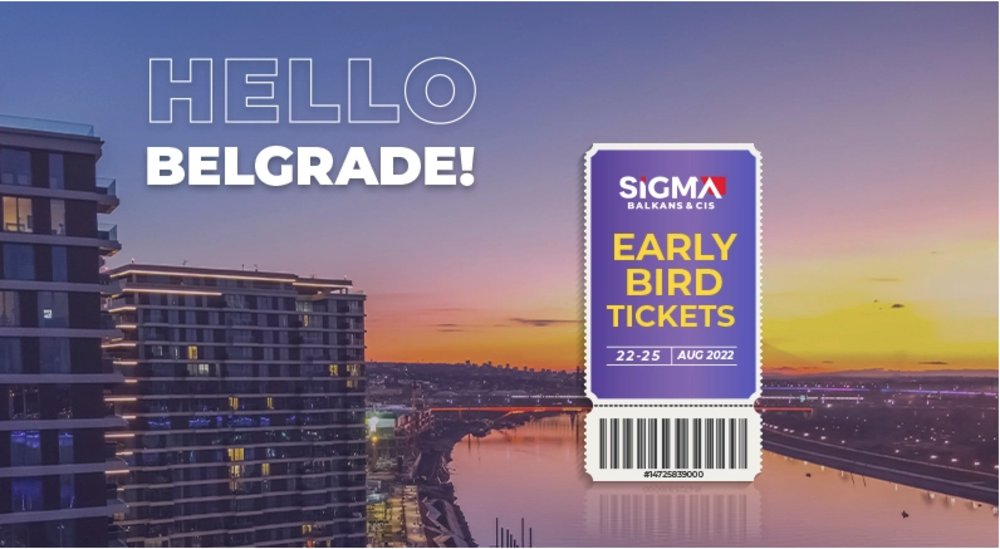 Attendees not wanting to miss out on the full experience can take advantage of the early bird Platinum ticket at the discounted price of just €299. From full access to the conference and expo and a plethora of networking opportunities – including access to the Closing Night event and Gala Awards Night.
Edited by: @MaiaDigital www.zonadeazar.com