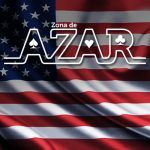 USA.- March 17th 2023
www.zonadeazar.com
Who:
You, a forward-thinking leader shaping and disrupting the future of gaming ready to share your knowledge on the global stage. 
What:
G2E delivers insights and learnings that define the future of gaming.
For the first time, we're opening a call for speakers and content so you can help shape the G2E conversation and 2023 education program. We're looking for innovative ideas, diverse speakers, and next-level thought leadership. When: Now! SUBMISSIONS ARE DUE BY APRIL 7, 2023.

Submission Requirements:
Submissions require a title, short description, and proposed speakers that fit in a 30–45-minute session. We're open to individual presentations, panels, fireside chats, or other unique session styles.
Session ideas should align with the G2E 2023 Education themes:
Advocacy
Future of Gaming
iGaming
Investments
Payments
Responsibility/Regulation
Sports Betting
Traditional Gaming
Tribal Gaming
Speakers must only provide educational and thought-leading content. Company product pitches are not allowed.
Proposals will be reviewed by the G2E Education Advisory Committee for relevance, innovation, and diversity.
Edited by: @MaiaDigital www.zonadeazar.com