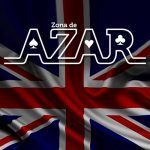 UK.- May 22nd 2020 www.zonadeazar.com Today is the fifth day of the 2nd edition of the Virtual Ampersand Assembly (18- 29 May). The assemblies that will take place are:
11 am BST: Innovation in online casinos convened by:
Dan: Too many slots? It's time to innovate in other genres (board games / instant wins) for something new.
Andy: Innovative Games, Skill Games, Percentage of Content Providers
8 pm AEST
Alex: What are the latest innovations in online casinos?
Wolfgang: Best practices in a highly competitive casino environment.
Wolfgang: Best practices in an online casino under a high tax regime.
3 pm BST: What product responses during COVID will survive the return to "normal", called for by:
Keith: What product responses during COVID will survive the return to "normal"?
Ekaterina Will the pandemic-induced growth of online casinos and poker be sustainable in the long term?
Harry: Are sports betting at level 1 of the verticals, and if so, what can be done to make it more attractive to mainstream sports bettors?
Harry: Is the poker boom during the lockout the beginning of a comeback or just a "seat warmer" for sports bettors?
Timo: After COVID-19. Will we continue as before?
Christina: Multiplayer products and socialized betting, the next big thing?
Volkmar: Will the new "sports" (esoccer, etenis, simulated reality) that appeared during the crisis still be relevant or will they disappear again once all the major leagues/tournaments are up and running again?
The Virtual Ampersand Assembly is a must for the industry, the first edition of which was held last April. This new and unprecedented modality consists of approximately 20 small assemblies, which according to Ewa Bakun, Director of Industry Insight and Engagement at Clarion Gaming, are "informal and fluid conversations, very similar to those you would have during a Coffee Break or networking event at conferences and exhibitions organized by Clarion Gaming".
To see the full program, click as follows: AAVirtual_Agenda
Edited by: @MaiaDigital www.zonadeazar.com